President Trump signs a bill that will expand the drug testing of people seeking unemployment benefits, the West Virginia House is taking up medical marijuana, Colorado legislators have crafted a plan to deal with any federal attack on recreational marijuana, and more.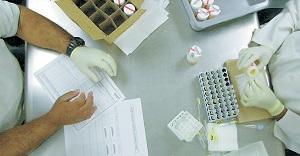 Marijuana Policy
Colorado Bill Seeks to Avoid Thwart Possible Fed Crackdown by Classifying Legal Marijuana as Medical. In what the Associated Press called "the boldest attempt yet by a US marijuana state to avoid federal intervention in its weed market," the legislature is considering Senate Bill 17-192. The bill would allow retail marijuana licenses to be transferred into medical marijuana licenses. The measure has already passed out of the Senate Business, Labor, and Technology Committee and the Senate Finance committee and has a hearing before the Senate Appropriations Committee on Thursday.
Michigan Hash Bash Draws 10,000+. Ann Arbor's annual celebration of marijuana drew the largest crowd in years this past weekend, with more than 10,000 people showing up to light up and voice support for marijuana legalization. Michigan nearly became the first Midwest state to put legalization to a vote last year -- coming up just short on signature gathering -- and activists there are vowing to try again in 2018.
Kansas City Voters to Decide on Decriminalization Tomorrow. Residents of Kansas City, Missouri, will vote Tuesday on whether to approve the Question 5 decriminalization ordinance. Under the proposal, people 21 and over caught with less than an ounce would face no more than a $25 ticket.
Wichita Pot Defelonilization Initiative Campaign Getting Underway. Wichita activists hope the second time is the charm. A successful 2015 defelonization initiative was stuck down by the state Supreme Court on a technical issue. Now, the activists say they are preparing a new campaign to put the issue on the August municipal ballot. Under their proposal, small-time pot possessors would face a misdemeanor charge and a maximum $50 fine.
Medical Marijuana
Arkansas Governor Signs a Dozen Medical Marijuana Bills. Gov. Asa Hutchinson has signed into law a dozen bills aimed at regulating the state's voter-approved medical marijuana law. Bills that actually modified the law required a two-thirds majority in both houses of the legislature. For a complete list of the bills and what they do, click on the link.
West Virginia Medical Marijuana Bill Gets House Hearing Today. After a delay over the weekend at the request of House Judiciary Committee Chairman John Shott, the House is taking up the medical marijuana bill, Senate Bill 386, today. Shott was expected to introduce an amendment during today's hearing before a vote is taken.
Drug Testing
Trump Signs Unemployment Drug Testing Bill Into Law. President Trump last Friday signed into law a bill sponsored by Sen. Ted Cruz (R-TX) that will allow states to expand the pool of unemployment benefits applicants who can be drug tested. The bill undid an Obama administration rule that limited unemployment drug testing to professions where drug screenings are the norm. The bill passed Congress with no Democratic support in the Senate and only four Democrats in the House.
Harm Reduction
JAPA Issue Focuses on Naloxone. The March-April issue of the Journal of the American Pharmacists Association is devoted to the opioid overdose reversal drug naloxone. It contains nearly 30 letters, research reports and research notes on issues related to pharmacists and naloxone. The articles appear to be all open access, too. Click on the link to check 'em out.