Marijuana legalization efforts look stalled in Connecticut and Rhode Island, Rand Paul joins the chorus of critics of Attorney General Sessions' drug war crackdown, the California Senate approves a bill to end sentencing enhancements for prior drug convictions, and more.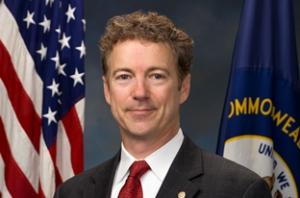 Marijuana Policy
Connecticut Dems Put Legalization Language in Budget Bill. Democrats have included marijuana legalization language in their budget recommendations, while conceding they don't have enough votes in their own caucus to pass the measure. The measure needs 76 votes to pass, but not all 79 Democrats are on board. They said they included the language to spur further conversations and to help balance the state budget. Legalization bills have been defeated in two committees this year.
Rhode Island Bill to Create Legalization Study Commission Gets Vote Today. The House Judiciary Committee was set to vote today on a measure that would create a legislative commission to study marijuana legalization. The move is not supported by legalization proponents, who charge it is a delaying tactic. Foes were set to rally at the statehouse at noon today to urge a legalization vote this year.
Drug Policy
Rand Paul Slams Sessions' Return to Hard Core Drug War. Sen. Rand Paul (R-KY) slammed Attorney General Sessions' new sentencing guidelines in a CNN op-ed Monday. Last Friday, Sessions instructed federal prosecutors to charge defendants with the most serious possible offense carrying the longest possible prison sentence. "The attorney general's new guidelines, a reversal of a policy that was working, will accentuate the injustice in our criminal justice system," Paul wrote, adding that the "war on drugs" disproportionately affects young black men. "I want to go the opposite way from the attorney general," Paul said.
Senate Bill to Reauthorize Drug Czar's Office Funding Filed. Sen. Jeanne Shaheen (D-NH) has filed Senate Bill 1123, which would reauthorize funding for the Office of National Drug Control Policy (ONDCP -- the drug czar's office). The move comes after the Trump administration suggested cutting funding for the office by 95%. This bill does not actually fund ONDCP; it merely authorizes funding it. Actual appropriations levels would be set later in the budget process.
Sentencing
California Senate Approves Bill to End Sentence Enhancements for Prior Drug Convictions. The Senaate approved the RISE ACT (Repeal Ineffective Sentencing Enhancements), Senate Bill 180, on a party line vote Monday. The bill would repeal a three-year mandatory enhancement for prior drug convictions that are added to any new conviction. Today, someone convicted for sale or possession for sale of a miniscule amount of drugs, can face 3-5 years plus an additional three years in jail for each prior conviction for similar drug offenses.
International
Guatemala Border Communities Clash Over Cartel-Tied Opium Crops. The Guatemalan government has declared a state of emergency in the Ixchiguán and Tajumulco municipalities of the San Marcos department near the border with Mexico after community members engaged in armed battles between themselves and the Guatemalan military. The villagers are fighting over poppy crops, with one village aligned with the Jalisco New Generation cartel and the other aligned with the Sinaloa cartel. Videos of the conflict show the villagers heavily armed.