In the other feature article in this issue, we looked back at last year, examining the drug policy high and lows. Here, we look forward, and not surprisingly, see some of the same issues. With a prohibitionist drug policy firmly entrenched, many issues are perennial -- and will remain issues until they are resolved.
Of course, America's drug war does not end at our borders, so while there is much attention paid to domestic drug policy issues, our drug policies also have an important impact on our foreign policy. In fact, Afghanistan, which is arguably our most serious foreign policy crisis, is inextricably intertwined with our drug wars, while our drug policies in this hemisphere are also engendering crisis on our southern border and alienation and loss of influence in South America.
Medical Marijuana in the States
In November, Michigan voters made it the 13th medical marijuana state and the first in the Midwest. Now, nearly a quarter of the US population resides in medical marijuana states, and it is likely that number will increase this year. Legislative efforts are underway in Kansas, Illinois, Minnesota, New Jersey, and New York, among others, and chances are one or more of them will join the club this year. Interest in medical marijuana is also emerging in some unlikely places, such as Idaho, where one legislator has vowed to introduce a bill this year, and South Dakota, where activists who were defeated at the polls in 2006 are trying to get a bill in the legislature this month.
California's Grand Experiment with Medical Marijuana
As with so many other things, when it comes to medical marijuana, California is a different world. With its broadly written law allowing virtually anyone with $150 for a doctor's visit to seek certification as a a registered medical marijuana patient, and with its thriving system of co-ops, collectives, and dispensaries, the Golden State has created a situation of very low risk for consumers and significant protections even for growers and sellers.
With tax revenue streams from the dispensaries now pouring into the state's cash-starved coffers, medical marijuana is also creating political facts on the ground. The state of California is not going to move against a valuable revenue generator.
And if President-Elect Obama keeps his word, the DEA will soon butt out, too. But even if he doesn't, and the raids against dispensaries continue, it seems extremely unlikely that the feds can put the genie back in the bottle. The Bush administration tried for eight years and managed to shut down only a small fraction of operators, most of whom were replaced by competitors anyway.
The state's dispensary system, while currently a patch-work with some areas well-served with stores and other whole counties without any, is also a real world model of what regulated marijuana sales can look like. Despite the wailing and gnashing of teeth by pot foes, the dispensaries have, for the most part, operated non-problematically and as good commercial and community neighbors.
California's medical marijuana regime continues to evolve as the state comes to grips with the reality the voters created more than a decade ago. We will continue to watch and report as -- perhaps -- California leads the way to taxed and regulated marijuana sales, and not just for patients.
What Will Obama Do?
It will be a new era in Washington, DC, when President-Elect Obama becomes President Obama in less than three weeks. While the president cannot pass laws, he can provide leadership to the Congress and use his executive powers to make some changes, such as calling off the DEA in California, which he has promised to do.
The one thing we know he will not do is try to legalize marijuana. In response to publicly generated questions about marijuana legalization, his team has replied succinctly: No.
One early indicator of Obama's proclivities will be his selection of a replacement for John Walters, the head of the Office of National Drug Control Policy. While there has been speculation about some possible candidates, none of them very exciting for drug policy reformers, no candidate has yet been named.
President Obama will also submit budgets to Congress. Those documents will provide very clear indications of his priorities on matters of interest to the reform community, from the controversial program of grants to fund anti-drug law enforcement task forces to spending levels for drug prevention and treatment, as well as funding for America's foreign drug war adventures.
The conventional wisdom is that Obama is not going to expend political capital trying to undo decades of drug war policies, but perhaps the budget axe will do the talking. Goodness knows, we don't have any money to waste in the federal budget these days.
What Will the Congress Do?
Democrats now control not only the White House, but both houses of Congress. One area we will be watching closely is the progress, if any, of federal sentencing reform. There are now more than 100,000 federal drug war prisoners, too many of them low-level crack offenders serving draconian sentences thanks to the efforts of people like Vice President elect Joe Biden, a long-time congressional drug warrior. Several different crack-powder cocaine sentencing disparity bills have been introduced. The best was authored by Biden himself, a sign of changing times, if only slowly changing. It is past time for one of these bills, hopefully a good one, to pass into law.
Rep. Barney Frank (D-MA) introduced a federal marijuana decriminalization bill last year. The best prediction is that it will go nowhere, but we could always stand to be pleasantly surprised.
Rep. John Conyers (D-MI), head of the House Judiciary Committee, has emerged as a strong critic of federal interference in state medical marijuana programs. Conyers could use his position to highlight that issue, and possibly, to introduce legislation designed to address the problem of federal interference.
One area where the Congress, including the Democratic leadership, has proven vulnerable to the politics of tough on crime is the federal funding of those anti-drug task forces. In a rare fit of fiscal sanity, the Bush administration has been trying for years to zero out those grants, but the Congress keeps trying to get them back in the budget -- and then some. We will be watching those funding battles this year to see if anything has changed.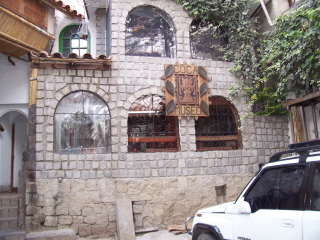 Mexico
With the death toll from prohibition-related violence topping 5,000 last year, Mexico is in the midst of a multi-sided war that is not going to end in the foreseeable future, especially given America's insatiable appetite for the forbidden substances that are making Mexican drug trafficking organizations obscenely wealthy. With the $1.4 billion anti-drug military and police assistance known as Plan Merida approved last year by the Bush administration and the Congress, the US is now investing heavily in escalating the violence.
The National Drug Information Center has identified Mexican drug trafficking organizations as the nation's number one criminal threat, and chances are the violence south of the border will begin to ooze across the line. That will only add to the pressure among law enforcement and political figures to "do something." But given the current mindset among policymakers, just about anything they may be inclined to do to "help" is unlikely to be helpful.
The cartel wars in Mexico are also having an impact on Mexican domestic politics, with President Felipe Calderón's popularity suffering a significant decline. The angst over the escalating violence has already provided an opening for talk about drug policy reform in Mexico, with the opposition PRD saying that legalization has to be on the table, and Calderón himself announcing he wants to decriminalize drug possession (although how that would have any noticeable impact on the traffic or the violence remains unclear).
Look for the violence to continue, and watch to see if the resulting political pressure results in any actual policy changes. Drug War Chronicle will likely be heading down to Tijuana before too long for some on-scene reporting.
The Andean Drug War
... is not going well. Despite pouring billions of dollars into Plan Colombia, coca production there is at roughly the same level as a decade ago. Cocaine exports continue seemingly immune to all efforts to suppress them, although more appears to be heading for Europe these days. During the Bush administration, the US war on drugs in Colombia has morphed into openly supporting the Colombian government's counterinsurgency war against the leftist FARC rebels, who have been weakened, but, flush with dollars from the trade, are not going away. Neither are the rightist paramilitary organizations, who also benefit from the trade. Will an Obama administration try something new?
Meanwhile, Bolivia and Venezuela, the only countries singled out by the Bush administration as failing to comply with US drug policy objectives, have become allies in an emerging leftist bloc that seeks to challenge US hegemony in the region. Both countries have thrown out the DEA -- Venezuela in 2005, Bolivia last fall -- and are cooperating to expand markets for Bolivia's nascent coca industry. Bolivian President Evo Morales acknowledged this week that some coca production is being diverted to cocaine traffickers, but said that he does not need US help in dealing with it.
And in Peru, where President Alan García has sent out the army to eradicate coca crops in line with US policy, unrest is mounting in coca growing regions, coca farmers are pushing into indigenous territories, causing more problems, and the Shining Path insurgency, once thought decisively defeated, has reemerged, although apparently minus its Maoist ideology, as a criminal trafficking organization and protector of coca farmers. The Peruvian government blames the Shining Path for killing 25 soldiers, police, and anti-drug workers in ambushes last year. Look for that toll to increase this year.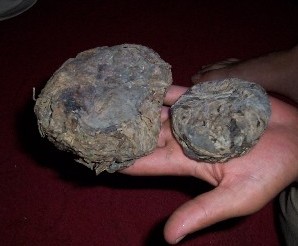 Afghanistan
More than seven years after the US invaded to overthrow the Taliban and destroy Al Qaeda, Afghanistan is the world's largest opium producer, and has been each year since the Taliban were driven from power. While US drug war imperatives remain strong, they are in conflict with the broader objectives of the counterinsurgency there, and any efforts to suppress poppy planting or the opium trade will not only have a huge impact on the national economy, but are likely to drive Afghan farmers into the waiting arms of the resurgent Taliban, which is estimated to make hundreds of millions of dollars a year off taxing and protecting the trade. That buys a lot of guns to point at Afghan, American and NATO troops.
President elect Obama has vowed to reinvigorate the US war in Afghanistan by sending 20,000 additional troops, and NATO has reluctantly agreed to attack the drug trade by going after traffickers linked to the Taliban or various warlords -- but not those linked to the government in Kabul. Last year was the bloodiest year yet for coalition forces in Afghanistan; look for this year to top it.