Steve D'Angelo was prescient. As the era of legal recreational marijuana in California began just over a year ago, the East Bay medical marijuana maven expressed concerned that taxes on the newly legal industry were too high.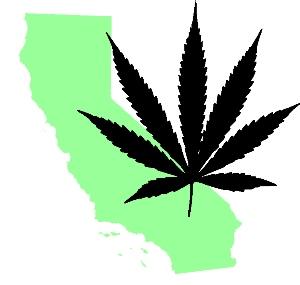 "It's going to mean that a significant number of people, less affluent consumers are going to turn to the lower prices of the underground market,"
he told KPIX 5
on January 1, 2018, the day it became legal in the state.
A year later D'Angelo's concerns have been borne out. The state had estimated that retail marijuana sales would exceed the $3 billion in 2017 sales, which came solely from medical marijuana outlets, but instead legal sales actually declined to $2.5 billion.
As a result, tax revenues for the state are significantly lower than projected. The FY 2018 state budget estimated $185 million in marijuana sales taxes, but actually gathered only about $84 million. And based on January sales, the FY 2019 budget, which estimated tax revenues at $630 million, now looks to be overly optimistic. The latest projections have tax revenues for the fiscal year at $471 million.
In California, legal pot sales are saddled with a $9.25 per ounce cultivation tax paid by growers, as well as a 15 percent retail excise tax and a 7.25 percent retail sales tax paid by consumers. When you add in local taxes, pot buyers in some counties could be paying as much as 45 percent in aggregate tax on legal weed.
To be clear, high taxes aren't the only things strangling the state's legal marijuana market. Industry figures and analysts point to two other factors as well: The state's onerous and costly regulatory requirements are keeping many growers and retailers from leaving the black market, and the refusal by many localities to allow legal marijuana sales in their jurisdictions has left broad swaths of the state with no alternative but the black market. (In a bid to boost the legal market, the state last month okayed plans for statewide deliveries no matter what localities say.)
Still, cutting the tax rate is something that could begin to make a dent in the black market. Assemblymember Rob Bonta (D-Oakland) introduced a pot tax cut bill last year that was defeated, but now, with a year's worth of disappointing marijuana market news to provide momentum, he's back again with another pot tax cut bill this year.
Late last month, with three cosponsors Bonta refiled Assembly Bill 286, which proposes eliminating the $148 per pound cultivation tax and reducing the 15 percent retail excise tax to 11 percent for three years. The bill also has the support of newly elected state Treasurer Fiona Ma.
"The black market continues to undercut businesses that are complying with state regulations and doing things the right way," Bonta said as he rolled out the bill. "AB 286 will temporarily reduce the tax burden on these licensed operators to keep customers at licensed businesses and help ensure the regulated market survives and thrives. This very strategy has been shown to actually increase overall tax revenue in other states."
One of the cosponsors is Assemblymember Tom Lackey (R-Palmdale), who authored an identical bill last year. That bill made it through two committees, only to die in Assembly Appropriations.
"Right now, the illicit market is dominating California's cannabis industry," said Assemblymember Tom Lackey (R-Palmdale). "These are bad people who are making our communities unsafe. We need to give the good guys a chance to succeed otherwise our one chance at creating a regulated industry will be compromised."
Bonta and his colleagues pointed to the experience of legal marijuana states Oregon and Washington, which have successfully taken steps to reduce tax rates and encourage the growth of the legal market. Washington saw exponential growth in marijuana tax revenue after it simplified its tax structure and reduced its rates. Tax revenues there jumped from $13.4 million in the final month of the initial tax rate in June 2015 to more than $33 million in April 2017.
"By lowering the excise tax and postponing the cultivation tax it will lower the overall price for consumers at the register, which will also reduce the differential between illicit and legal prices. Reducing this gap is critical to making the legal market more competitive against the illicit market and more attractive for consumers," said Beau Whitney, Senior Economist at New Frontier Data.
Fixing California's pot taxes clearly won't resolve all the issues the state faces as it makes the transition to the world's largest legal marijuana market, but it's a start.
This article was produced by Drug Reporter, a project of the Independent Media Institute.