The clock is ticking on getting marijuana legalization done in Mexico, a Pennsylvania patient fights for the right to have access to public housing, the LA DA clears 66,000 old pot convictions, and more.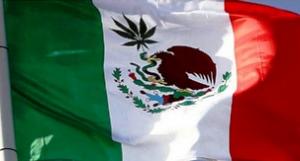 Marijuana Policy
Pennsylvania Lawmaker Announces Planned Marijuana Legalization Bill. Rep. Jake Wheatley (D), who filed an unsuccessful legalization bill last year, has announced in a letter to colleagues that he will try again this year. Wheatley's bill would create a system of taxed and regulated marijuana commerce, with a 10% wholesale tax on business-to-business transactions and a 6% retail sales tax that would rise to 12% after two years and 19% after another two years. The bill would also expunge past marijuana convictions and promote social equity and restorative justice.
Los Angeles County District Attorney Clears 66,000 Marijuana Convictions. District Attorney Jackie Lacey announced Thursday that she had secured the dismissal of some 62,000 felony marijuana convictions and 4,000 misdemeanor convictions. Her announcement came after she filed motions last week to erase those convictions and Los Angeles County Superior Court Judge Samuel Ohta signed the order on Tuesday.
Medical Marijuana
Pennsylvania Patient Fights for Right to Stay in Public Housing. Medical marijuana patient Mary Cease has no criminal record and a low income, but the Housing Authority of Indiana County has twice denied her application for Section 8 housing because Section 8 is a federal program and federal law considers marijuana to be illegal, period. She sued and lost in the Court of Common Pleas last April, but has appealed, and on Thursday, a panel of three Commonwealth Court judges heard oral arguments in her case. Her attorneys asked them to reverse the lower court decision and order Indiana County to give her access to Section 8 housing. No decision is expected for weeks, and final resolution of the case could take months.
International
Key Mexican Lawmaker Says Marijuana Legalization Bill Will Be Approved This Month. Sen. Julio Menchaca of the ruling MORENA Party and head of the Senate Justice Committee said a bill to legalize marijuana was "already circulated to members" of key legislative panels and that "we hope to get it out in the Senate this month." Under a Supreme Court ruling, the Congress has until April to get it done. If the bill indeed passes the Senate this month, it would still have to be approved by the Chamber of Deputies.