What a difference a policy change makes! After decrim in Jamaica and actually enforcing decrim in New York City, marijuana arrests plummet in both places, a bill to cut pot penalties advances in Kansas, a bill to refelonize hard drug possession is in play in Maine, and more.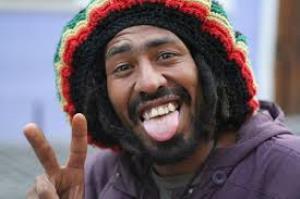 Marijuana Policy
Kansas Senate Approves Cutting Marijuana Penalties. The state Senate Wednesday voted 38-1 to approve House Bill 2049, which lowers marijuana possession penalties. The bill moves first time pot possession from a Class A to a Class B misdemeanor and it moves second-time pot possession from a felony to a Class A misdemeanor. The Senate rejected an effort by Sen. David Haley (D-Kansas City) to decriminalize marijuana possession.
New York City Marijuana Possession Arrests Plummet. Marijuana possession arrests in the city hit their lowest level in 20 years last year, according to new data released by the State Division of Criminal Justice Services. Some 16,590 people were arrested for pot possession last year, down 42% from the year before and down a whopping 67% from 2011, when more than 50,000 people were arrested. While the arrests are down dramatically, what has not changed is the racial disparity in arrests: 88% of those arrested were black or Latino.
Medical Marijuana
California Governor Signs Bill to Kill Medical Marijuana Decision Deadline. Gov. Jerry Brown (D) Wednesday signed Assembly Bill 21, which will give cities and counties more time to develop local rules for commercial medical marijuana cultivation. An error in last year's statewide medical marijuana regulation bill had imposed a March 1 deadline for localities to act or they would lose control over regulating the grows to the state. More than a hundred cities and counties banned commercial cultivation in recent months as the deadline loomed.
Sentencing
Maine Officials Argue for Refelonizing Drug Possession. State Attorney General Janet Mills Wednesday asked lawmakers to approve a bill, LD 1554, that would refelonize the possession of hard drugs such as heroin and methamphetamine. The legislature last year made first-time drug possession a misdemeanor when the defendant had no previous convictions, but Mills and other administration officials argued that without the threat of a felony conviction and sentence (up to five years)) hanging over their heads, drug users could not be forced into drug treatment. " A felony charge brings with it the possibility of a significant period of probation … along with a long sentence hanging over the person," Mills said. "That kind of potential sentence gives the person an incentive to get into treatment and to demonstrate their commitment to recovery." But Mills is getting pushback from lawmakers. Another working session on the bill is set for next week.
International
Marijuana Legalization Could Cut Mexican Cartel Revenues By One-Quarter, Report Says. Mexico supplies between 30% and 50% of the pot consumed in the US, with the drug cartels raking in between one and two billion dollars a year, but that figure could be cut by up to 26% if legalization proceeds apace in the US, according to a report from the Instituto Belisario Dominguez for the Mexican Senate as it debates marijuana policy this spring. Legalization in Mexico itself "could benefit Mexico because that would increase the financial damage to the cartels, especially the Sinaloa cartel."
Jamaica Ganja Arrests Plummet After Decriminalization. National Security Minister Peter Bunning said Tuesday that police have arrested 14,000 fewer people for marijuana possession since the government decriminalized it last year. He pointed out that arrests have serious consequences, including not being able to get a visa to visit the US and problems with finding employment.