The federal courts remind the Justice Department that Congress passed a law barring it from using federal funds to go after state-legal medical marijuana operations, Maryland takes a step toward getting its industry up and running, California balks at a medical marijuana grower tax, and more.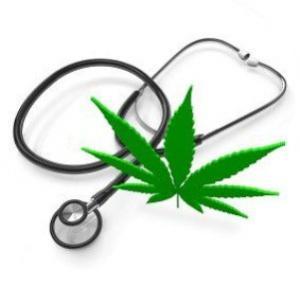 National
On Tuesday, a federal appeals court blocked the Department of Justice from going after medical marijuana in states where it is legal. The 9th US Circuit Court of Appeals ruled that the Justice Department can't spend money to prosecute federal marijuana cases if the defendants are in compliance with state laws permitting medical marijuana production and sales. The ruling upholds the Farr-Rohrabacher amendment, passed by Congress in 2014, which prohibits the spending of appropriated funds to interfere in medical marijuana states. That amendment "prohibits DOJ from spending funds from relevant appropriations acts for the prosecution of individuals who engaged in conduct permitted by the State Medical Marijuana Laws and who fully complied with such laws," the court said.
California
Last Friday, a medical marijuana tax bill died in committee. A bill that would have imposed a tax on commercial medical marijuana growers has been killed in the Senate Appropriations Committee. Assembly Bill 2243 would have imposed a tax of up to $9.25 per ounce of marijuana buds, $2.75 for pot leaves, and $1.25 for immature pot plants. The panel killed the bill after patient advocates said it would impose a burden on patients.
Maryland
On Tuesday, the state named medical marijuana growers and processors. The state Medical Cannabis Commission has awarded preliminary licenses to 20 companies to grow and process medical marijuana and has named the companies selected. The licenses were actually awarded on August 5, but the commission did not reveal the names of the licensees until Monday, so state officials could conduct background checks and review financial records.
New Mexico
On Wednesday, a patient's mom and a marijuana growers sued over the state's medical marijuana shortage. The mother of an infant suffering from a rare form of epilepsy has joined with a state-legal grower to sue the Department of Health over restrictive rules they say are harming patients by making it impossible for producers to supply patients with the medicine they need.
[For extensive information about the medical marijuana debate, presented in a neutral format, visit MedicalMarijuana.ProCon.org.]