A pioneer of the medical marijuana movement is dead, the conservative group ALEC calls for reform of drug-free zone laws, the Trump administration is turning to private prisons, and more.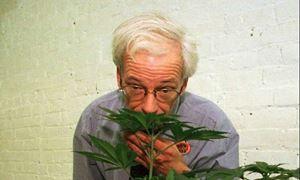 Marijuana Policy
Florida Democratic Gubernatorial Candidate Calls for Marijuana Legalization. "Legalize it. Tax it. Use the revenue to fix Florida's public schools and move us up from 29th in the nation to #1." That's what Tallahassee Mayor Andrew Gillum tweeted last week in response to an NBC/Wall Street Journal poll showing 60% of Americans favor legalization. No other candidate supports legalization, but at least two have called for decriminalization. Although at least five Democrats are running, Gillum is one of the leading contenders.
Medical Marijuana
Dennis Peron, "The Father of Medical Marijuana," Dead at 72. A key player in California's groundbreaking embrace of medical marijuana has died. Dennis Peron, an AIDS activist whose partner, Jonathan West, died of the disease in 1990, argued for the benefits of medical marijuana for AIDS patients, opened the nation's first dispensary in San Francisco, and was a driving force behind the city's 1992 ordinance allowing medical marijuana. That was the first step toward the state's historic passage of Prop 215 four years later. Peron was 72. He died of lung cancer at a San Francisco hospital.
Asset Forfeiture
Kansas Civil Asset Forfeiture Reform Bill Filed. The House Judiciary Committee has filed House Bill 2459, which would not eliminate civil asset forfeiture, but would create a process for people to file a claim on seized property and assets. The bill was the result of an effort by the Kansas Judicial Commission to draft reform recommendations after eight different reforms bills were offered last year. In a hearing last week, the bill won the support of the Kansas Bureau of Investigation, although no vote was taken.
Drug Testing
South Dakota Bill to Allow Drug Testing of Infants Advances. The Senate Health and Human Services Committee voted 6-1 last week to approve Senate Bill 105, which would allow doctors to drug test newborns for up to 28 days for evidence of prenatal drug exposure. The measure would absolve health care workers from any civil or criminal liability related to the test. Doctors would be required to report positive test results to the state. The bill now heads to a Senate floor vote.
Sentencing Reform
ALEC Calls on States to Reform "Drug-Free Zone" Laws. The conservative, pro-business American Legislative Exchange Council (ALEC), which drafts model bills for state legislatures, passed a resolution last Friday calling on states to reform drug-free zone laws. Such laws impose stiffer penalties for drug offenses committed within such areas, typically around schools, churches, and parks. They have been criticized as unduly harsh and having a disproportionate racial impact. "Most Drug-Free Zone laws were established decades ago," the resolution says, "but have not been reformed despite evidence that Drug-Free Zones are arbitrary and often unnecessarily broad, are ineffective at deterring drug- related crime, and create significant unintended consequences, including unwarranted disparate impacts on minority defendants."
Trump Administration Seeks to Boost Use of Private Prisons.The Bureau of Prisons now has the goal of "increasing population levels in private contract facilities," a memo sent last week by the agency's Assistant Director for Correctional Programs Division Frank Lara said. The memo follows guidance from Attorney General Jeff Sessions to reverse an Obama-era policy to reduce reliance on private prisons. DOJ is also seeking to cut federal prison guard positions.