Bernie Sanders rolls out a radical criminal justice reform package, marijuana legalization initiatives get moving in Arizona and South Dakota, Atlanta rejects expansion of drug-free commercial zones, and more.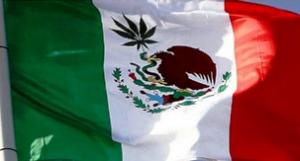 Marijuana Policy
Arizona Legalization Initiative Details Released. The Arizona Dispensaries Association last Friday released details of their proposed marijuana legalization initiative, the Smart and Safe Act. Supporters will need 237,645 valid voter signatures by July 2, 2020, to qualify for the November 2020 ballot. The act would legalize the possession of up to an ounce by people 21 and over, allow adults to grow up to six plants each (with a maximum of 12 per home), and provide for expungement of past pot convictions. Employers and property owners would have the right to forbid use at their workplaces and on their property. Marijuana sales would carry a 16% excise tax.
South Dakota Legalization Initiative Advances One Step. State Attorney General Jason Ravnsborg (R) last Friday filed an official explanation of a proposed initiative to legalize marijuana. The initiative would legalize adult use through a constitutional amendment and require the legislature to pass legislation creating rules for medical cannabis and hemp. Organizers will have until November 3 to come up with16,961 valid voter signatures to qualify for the November 2020 ballot.
Medical Marijuana
Idaho Medical Marijuana Initiative Approved for Signature Gathering. Secretary of State Lawrence Denney (R) announced last Friday that an initiative to legalize medical marijuana has been approved for signature gathering. The measure would allow qualified patients to possess up to four ounces and grow up to six plants. It also would protect medical marijuana production facilities and medical marijuana dispensaries from civil forfeitures and penalties under state law and make it illegal to discriminate against registered medical marijuana users in education, housing or employment. Organizers have until April 30, 2020, to gather some 55,000 valid voter signatures, with at least 6% of voters from all 18 state legislative districts signing on.
Criminal Justice
Bernie Sanders Unveils Proposal for Massive Overhaul of Criminal Justice System. Democratic presidential contender Vermont Sen. Bernie Sanders (I) on Sunday unveiled a sweeping plan aimed at cutting the country's prison population in half and eliminating "institutional racism and corporate profiteering" in the criminal justice system. The proposal seeks to reform the nation's prisons, police departments, courts, drug laws and treatment of people who have mental illnesses. Sanders is calling for an end to cash bail, solitary confinement, the death penalty, and civil asset forfeiture while at the same time looking to legalize marijuana and safe injection sites for hard drug users, among other proposals.
Atlanta Kills Expansion of Drug-Free Commercial Zones. The city council's Public Safety/Legal Administration Committee voted last Tuesday to kill an ordinance that would expand the geographic boundaries of Atlanta's Drug-Free Commercial Zones. Those are areas where there are heightened penalties for drug crimes and where drug offenders can be banished from returning. Opponents of the expansion cited research showing the zones exacerbate racial disparities in drug policing.
International
England, Wales Drug Overdose Deaths Hit All-Time High. The British Office of National Statistics has released drug-related death numbers for 2018 and reports there were 4,359 drug-related deaths in England and Wales last year, the highest number and the highest percentage increase (16%) since the series started in 1993. Between 2017 and 2018, there were increases in the number of deaths involving a wide range of substances, though opiates, such as heroin and morphine, continued to be the most frequently mentioned type of drug. Deaths involving cocaine doubled between 2015 and 2018 to their highest ever level, while the numbers involving new psychoactive substances (NPS) returned to their previous levels after halving in 2017.
Mexico's Top Court Demands Action on Medical Marijuana Regulation. After months of delays, the country's supreme court last week ordered the health ministry to issue regulations within six months on medical marijuana use. The court said the government's failure to act had put rights at risk for patients, including children. The health ministry said it would comply with the court order. The ruling comes as the country is moving toward recreational marijuana legalization.
(This article was prepared by StoptheDrugWar.org's 501(c)(4) lobbying nonprofit, the Drug Reform Coordination Network, which also pays the cost of maintaining this website. DRCNet Foundation takes no positions on candidates for public office, in compliance with section 501(c)(3) of the Internal Revenue Code and does not pay for reporting that could be interpreted or misinterpreted as doing so.)