A new poll has both of South Dakota's marijuana initiatives winning, a Glasgow activist who runs an unauthorized mobile safe inject site has been arrested but is unbowed, and more.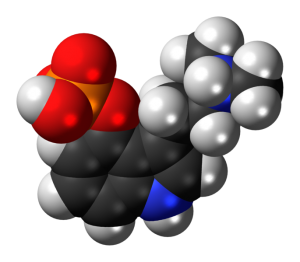 Marijuana Policy
South Dakota Poll Has Narrow Lead for Marijuana Legalization, Big Lead for Medical Marijuana. A Sioux Falls Argus-Leader/KRLO-TV poll has support for the Constitutional Amendment A marijuana legalization initiative at 51%, with 44% opposed, and only 5% undecided. The same poll also asked respondents about the Measure 26 medical marijuana initiative and shows it with a much larger lead, with 74% supporting it only 23% opposed, with 3% undecided.
International
Canada Sees First Legal Magic Mushroom Harvest. Numinus Wellness, Inc., a Vancouver-based company, had completed the first ever legal harvest of psilocybin mushrooms in the country. The company was issued the first license to produce and extract psilocybin from mushrooms by Health Canada back in June. "The first harvest of legally grown Psilocybe mushrooms is a significant milestone for the whole industry" said CEO Michael Tan. "Now, we can progress with research and development of standardized cultivation, extraction, and testing methods and exploring product formulations to support safe, evidence-based, accessible psychedelic-assisted psychotherapy, as well as build a sequenced spore library."
Canada Health Minister Calls on Alberta to Keep Prescription Heroin Program Going. Health Minister Patty Hajdu is calling on the government of Alberta to keep open its program providing pharmaceutical grade heroin and Dilaudid to patients diagnosed with severe opioid misuse disorder. Provincial Premier Jason Kenney has said he intends to stop funding the program in the spring. "We are disappointed by this decision from the Alberta government, and we urge them to reconsider," said a spokesperson for Hajdu.
Scottish Safe Injection Site Van Operator Arrested. Peter Krykant, who operates a mobile safe injection site was arrested last Friday by Glasgow police after they searched his van. But he was not arrested for violating the Misuse of Drugs Act. Instead he was charged with obstructing police who sought to search the van. Glasgow is at the center of the country's deepening opioid use crisis and the worst HIV epidemic in more than 30 years. An unbowed Krykant says only a change in the law to allow legal consumption of heroin and cocaine would allow for the issue to be fully addressed./p>