A second Arizona legalization initiative has been filed, a Missouri marijuana lifer gets a reprieve, Maryland's Republican governor vetoes drug reform bills, the DEA warns of the heroin threat, there's more violence in Latin American drug war zones, and more.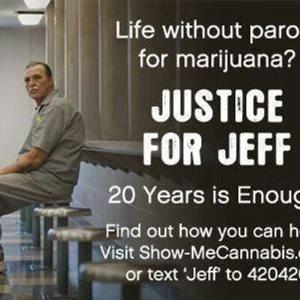 Marijuana Policy
Second Arizona Legalization Initiative Filed. The Campaign to Legalize and Regulate Marijuana last week filed paperwork for a second legalization initiative in the state. The other initiative, filed by the Campaign to Regulate Marijuana Like Alcohol, which is affiliated with the Marijuana Policy Project, handed in its paperwork last month. Both would allow adults to possess up to an ounce of pot and propose a 15% tax, but the new initiative would make possession of more than eight ounces a misdemeanor, while the first one would make it a felony.
Maryland Governor Vetoes Marijuana Reform Bill. Gov. Larry Hogan (R) last Friday vetoed Senate Bill 517, which would have added some housekeeping measures to last year's decriminalization bill. The bill would have decriminalized public pot smoking and possession of pot paraphernalia. Hogan's explanation for the veto was that he is worried police won't be able to do anything about people smoking pot while driving.
Missouri Governor Commutes Sentence of Marijuana Lifer Jeff Mizanskey. Gov. Jay Nixon (D) last Friday commuted the life sentence meted out to 61-year-old Jeff Mizanskey, who had been the subject of a campaign led by Show-Me Cannabis to get him released. Nixon's action doesn't free Mizanskey, but does make him eligible for a parole hearing, after which he could be released.
Medical Marijuana
Pennsylvania Medical Marijuana Bill Appears Blocked in House. A medical marijuana bill, Senate Bill 3, has passed the Senate, but appears to be bottled up in the House after being assigned to the Health Committee, which is headed by medical marijuana foe Rep. Matt Baker (R-Tioga County). He told local media last week he didn't see the bill moving any time soon. Bill supporters are exploring their options, including moving the bill to a different committee, adding it as an amendment to other legislation, and including it in a budget measure.
Heroin
DEA Says Heroin Deaths Highest in a Decade. The number of heroin overdose deaths more than tripled between 2007 and 2013, according to a National Heroin Threat Assessment released last Friday by the DEA. Deaths totaled more than 8,200 in 2013. Meanwhile, the number of heroin users doubled from 161,000 in 2007 to 289,000 in 2013. Still, heroin overdose deaths pale in comparison with those from prescription drugs, with more than 30,000 people dying of prescription drug overdoses in 2013. [Ed: One cause of increased heroin use is the crackdown on prescription drugs, which has led some users to take to the streets.]
Asset Forfeiture
Maryland Governor Vetoes Asset Forfeiture Reform Bill. Gov. Larry Hogan (R) last Friday vetoed Senate Bill 528, which would have required police to establish that a property owner knew the property was connected to a crime, set a minimum amount of $300 for triggering seizures, and forbid police from transferring asset forfeiture cases to the federal government (to get around state asset forfeiture laws). Hogan's given reason for the veto was… heroin. "Maryland is currently facing a heroin epidemic," he said in a veto statement. "The individuals involved in the manufacture and sale of drugs are profiting from the deaths and ruined lives they are creating. The asset forfeiture law helps to ensure that these criminals do not reap any economic benefits from their crimes."
International
FARC Calls Off Ceasefire After Colombian Military Kills 26 Rebels. Colombia's leftist rebels have ended their unilateral ceasefire during protracted peace negotiations with the government after a government air and ground offensive killed 26 FARC fighters last Thursday. But the FARC said it will continue with peace talks. The Colombian military offensive began after the FARC killed 11 soldiers on patrol last month, but the FARC claims the military has been harassing it throughout the peace talks.
Mexican Cops Kill 42 Drug Suspects in "Shoot Out." At least 42 suspected drug cartel members and one federal police officer died last Friday in what authorities described as a fierce, three-hour gunfight between police and drug gang gunmen. The killings took place in Jalisco state, home of the up-and-coming Jalisco New Generation cartel, although authorities did not name the group. While authorities reported a fierce fight, the one-sided death toll is raising eyebrows.
Paris City Council Announces Location of France's First Safe Injection Site. The city council announced Monday that the country's first "drug consumption room" will be located at the city's Lariboisiere Hospital. The site was chosen after the plan for the original site was derailed by neighborhood opposition.