Yet another national poll has a strong marjority for marijuana legalization, Trump administration cost-cutters eye the drug czar's office, Arizona pot legalizers refine their 2018 initiative, and more.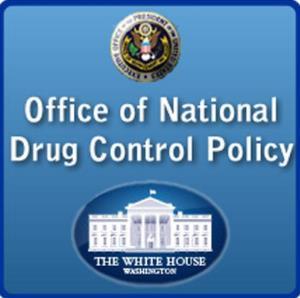 Marijuana Policy
Quinnipiac Poll Has Support for Legalization at 59%. A new Quinnipiac poll has support for marijuana legalization nationwide at 59%, with an even larger number -- 71% -- saying the federal government should respect state marijuana laws. The poll also finds support for medical marijuana at stratospheric levels, with 93% in support.
Arizona Initiative Campaign Refines Its Proposal. Safer Arizona has refiled its marijuana legalization initiative after receiving criticism of some parts of it after it was originally filed last week. The new version adds a mandatory 1,000-foot buffer between schools and marijuana operations, makes it a crime -- not a civil offense -- to sell marijuana to minors, makes possession by minors a crime, but with only a $50 civil fine for a first offense, and allows local authorities to impose "reasonable zoning restrictions." The initiative needs 150,000 valid voter signatures by July to qualify for the 2018 ballot.
Wyoming Marijuana Edibles Penalties Bill Gets Tightened. A bill that originally created a tiered penalty system for both marijuana and marijuana edibles earlier had its provisions relating to marijuana removed, and now a Senate committee has further tightened the bill to make possession of more than three grams of edibles a felony and has increased the period for which past offenses would be considered from five years to 10 years. The committee taking a hatchet to House Bill 197 is the Senate Judiciary Committee. The bill had passed the House largely intact.
Medical Marijuana
North Dakota Senate Okays Changes to Voter-Approved Medical Marijuana Initiative. The Senate voted Wednesday to approve Senate Bill 2344, which imposes tougher restrictions and more oversight than the initiative approved by voters in November. The bill sets steep fees for patients and providers and allows the Health Department to inspect patients' homes with 24-hour notice and medical marijuana facilities with no notice. On the upside, it also allows for smoking medical marijuana and lowers the age for classification as minor from 21 to 19. The bill now heads to the House.
Drug Policy
Trump Considers Eliminating ONDCP, the Drug Czar's Office. The White House Office of Management and Budget has proposed cutting nine government programs, including the Office of National Drug Control Policy (ONDCP -- the drug czar's office). Unsurprisingly, the move is generating pushback from law enforcement, the drug treatment complex, and some legislators. Stay tuned.
Drug Testing
Arkansas Welfare Drug Testing Bill Passes House. A bill that would make permanent a pilot program requiring people seeking help from the Temporary Assistance for Needy Families (TANF) program to undergo drug screening and drug testing if deemed likely to be using drugs has passed the House. Senate Bill 123 has already passed the Senate, but now goes back for a housekeeping vote before heading to the governor's desk. The bill passed even though state Health Department officials testified that only two people had actually failed the drug test under the pilot program.
International
Edmonton Awaits Approval of Safe Injection Sites from Canadian Government. The province of Alberta and the city of Edmonton are ready to move ahead with safe injection sites and are now awaiting federal government approval. Local officials unveiled the locations of the proposed sites Wednesday. Last year, the Alberta government announced it would seek a federal exemption to set up "medically supervised injection services," and now it awaits action from the Liberal government in Ottawa.