This article was produced in collaboration with AlterNet and first appeared here.
As we mark International Overdose Awareness Day on August 31, California is on the verge of taking a serious, yet controversial, step to cut down on drug deaths. A bill that would allow a number of counties in the state to set up supervised drug consumption sites -- Assembly Bill 186 -- is now only a Senate floor vote away from landing on the desk of Gov. Jerry Brown (D).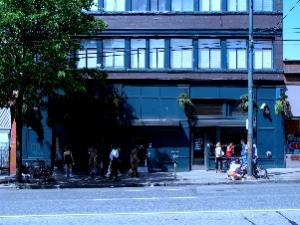 Such facilities, also known as safe injection sites, typically allow drug users to inject their own drugs under medical supervision on premises with needles and related equipment provided by the site. The sites also serve as a point of contact between injection drug users and social service and treatment providers. But they infuriate social conservatives, who see them as coddling or condoning illicit drug use.
Although such facilities operate in a number of European countries, as well as Australia and Canada, and have been shown to provide numerous public health benefits, including a reduction in overdose deaths, no sanctioned supervised drug consumption sites are operating in the US.
Which is not to say there are none operating: Earlier this month, two researchers published a report on an unsanctioned -- and potentially illegal -- supervised drug consumption site operating since 2014 in an unnamed US city. They offered little data, but their main finding was that no one had died injecting drugs at the site. Two people overdosed, but were revived with naloxone administered by on-site medical staff.
And efforts are well underway in Seattle and surrounding King County, Washington, to get sites up and operating there. But no state has passed a law authorizing the widespread use of the facilities. California came close last year, and of the six states where such legislation has been filed this year, it's the nearest to victory.
That's only somewhat consoling to Assemblywoman Susan Eggman Talamantes (D-Stockton), the author of the bills both this year and last. In a Tuesday conference call, she decried the legislature's blocking of this proven public health policy intervention in 2016 and pointed to the cost of a year's delay.
"The studies show they work. Treatment goes up, overdoses go down, and we also see a reduction in street use around facilities, as well as reductions in HIV and Hep C," Eggman noted. "But that doesn't always make sense in politics. Some 3,600 Californians have died of drug overdoses since we couldn't pass this last year."
The bill allows eight counties -- Alameda, Fresno, Humboldt, Los Angeles, Mendocino, San Francisco, San Joaquin, and Santa Cruz -- or cities within those counties to establish safe injection sites under a pilot program that would expire in January 2022. Sites would be required to do the sorts of things sites are supposed to do: "provide a hygienic space supervised by health care professionals, as specified, where people who use drugs can consume pre-obtained drugs, and provide sterile consumption supplies;" administer needed medical treatment; provide access to referrals for drug treatment, mental health, medical, and social services; and provide education on overdose and infectious disease prevention.
The bill also bars safe injection workers and clients from being charged with drug-related crimes for actions within a safe injection site program.
"I'm a social worker," Eggman explained. "During the 1980s, I did drug and alcohol counseling, and I saw the epidemic g from heroin to crack to meth. And now we're seeing more and more suffer from addiction. I had to ask myself what made sense from a public policy perspective."
Safe drug consumption sites are one response that do make sense from a public policy perspective, but they can be a hard sell, and not just with social conservatives. In laid-back Santa Cruz, a preemptive NIMBY campaign has appeared.
"Santa Cruz is known as a progressive place, willing to try new things, so I was surprised at the pushback," Eggman confessed. "I think some activists found out about it early and were very vocal, but we've been working very carefully with them since then. We've had to explain the bill doesn't force them to do anything, that there has to be a lot of input before anything happens, that there has to be public hearings and a vote by an elected body."
But before any of that happens, the bill needs to actually pass the Senate, where its prospects are good, and then be signed into law by Gov. Brown, who has not pronounced one way or the other on it.
"We're trying to provide data for the governor to get a signature for this pilot program," Eggman said. "It's not for everybody, but it is a tool for saving lives and reducing addiction."
Will California actually get it done this year? Stay tuned.