Mid-Atlantic state politicos are moving toward harsher sentences for some opioid offenses, Canada's July 1 marijuana legalization date may get bumped back, California's Humboldt County rejects safe injection sites, and more.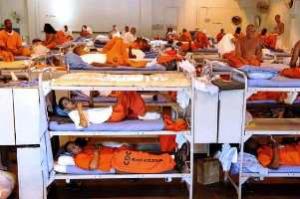 Harm Reduction
California's Humboldt County Rejects Safe Injection Sites. At its meeting Tuesday, the county board of supervisors voted to send a letter to the sponsor of a state bill that would allow for safe injection sites telling her they weren't interested. The measure, Assembly Bill 186, filed by Assemblywoman Susan Eggman (D-Stockton), would allow certain cities and counties, including Humboldt, to authorize such programs. Some supervisors had moral objections, while others raised cost concerns. Most public commenters at the meeting also opposed the plan.
Heroin and Prescription Opioids
Pennsylvania DAs Want Tougher Fentanyl Laws. The state District Attorneys Association is getting behind a push by Attorney General Josh Shapiro (D) for harsher sentences for fentanyl-related crimes. "Stiffer penalties for fentanyl would go a long way in helping us," Shapiro said during a recent roundtable discussion on drugs. The DAs backed him up a few days later, tweeting that "An increase in sentencing guidelines for #fentanyl will help prevent deaths. PA Sentencing Commission is considering changes."
New Jersey Bill Could Quadruple Prison Sentences for Opioid-Related Offenses. Democratic lawmakers have filed a bill, Assembly Bill 5264, that would dramatically increase sentences for some opioid offenses. Under the bill, the sentence for possessing five grams of heroin would double from a maximum of five years to a maximum of 10 years. People caught possessing 10 grams would see their maximum sentences quadrupled, from five years to 20.
Drug Policy
Acting Chief of Staff at Drug Czar's Office Fired. Lawrence "Chip" Muir, the acting chief of staff and general counsel for the Office of National Drug Control Policy (ONDCP -- the drug czar's office), was suddenly fired Tuesday afternoon. ONDCP has been without a new drug czar since the Trump administration took office, and now it lacks a chief of staff, too. It's not clear why Muir got canned.
International
Canada Not Wedded to July 1 Deadline for Marijuana Legalization. Prime Minister Justin Trudeau seemed to back away from the long-anticipated July 1 rollout date for legal marijuana in an interview Tuesday night. "It won't be July 1," he said, but will happen "next summer." The House of Commons approved legalization legislation last month, but the bill is now being studied by the Senate, which could modify it and possibly delay final adoption.
Indian Government to Craft New Drug Rehab Policy for Addicts. Social Justice and Empowerment Minister Thaawarchand Gehlot told congress Tuesday that the country's 2001 law on rehabilitating drug addicts is under review and that a survey of drug addicts nationwide was underway. An action plan to rehabilitate addicts is now being prepared he said.
Indonesia Officials Threatens "Shoot to Kill" Policy for Drug Dealers Jakarta Deputy Governor Sandiaga Uno has threatened to kill drug dealers who resist arrest. "We are serious [in fighting drugs], we will '810' drug dealers who try to avoid authorities' pursuit," he said, referencing the police code for shooting and killing suspects who try to flee arrest. According to Amnesty International, Indonesian police have killed 80 suspected drug dealers this year, five times the number killed in 2016.