Safe injection sites are coming to San Francisco, House Democrats want a hearing on Sessions' backwards-looking marijuana policies, CBD bills pass in Indiana and Virginia, and more.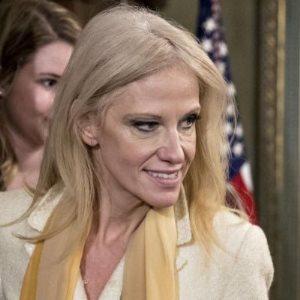 Marijuana Policy
House Judiciary Committee Democrats Demand Hearing on Sessions Marijuana Policy. In a letter to House Judiciary Committee Chair Rep. Bob Goodlatte (R-VA), eleven Democratic members of the committee called on him to hold a hearing of the full committee to discuss recent moves by Attorney General Sessions to roll back laissez-faire Obama-era policies regarding enforcement of federal drug laws in marijuana-legal states. In the letter, the Democrats said they feared new Justice Department policies "will promote an inefficient use of limited taxpayer resources and subvert the will of voters who have clearly indicated a preference for legalized marijuana in their states."
Delaware's Governor Remains Opposed to Marijuana Legalization. After months of meeting with legalization supporters, Gov. John Carney (D) has rebuffed their efforts to get him on board. "There are a lot of people who are pushing that. I don't think it's a good idea to be out ahead of that, [to be] one of the lead states there," Carney told WHYY-TV. "I've talked to my colleagues, governors from Colorado and the state of Washington, and they talk about some of the unintended negative consequences." While he did not say he would veto a legalization bill, he remains strongly opposed: "I just don't think we ought to be a leader there. Again, as we're trying to strengthen our workforce, create an environment where companies can be successful to make Delaware stronger, I don't think that will do it."
California Bill Would Allow For Consumption at Special Events. Assemblyman Bill Quirk (D-Hayward) has filed a bill that would allow for the sale and consumption at temporary special events. Assembly Bill 2020 would allow a state agency to issue temporary event licenses allowing sales and consumption. "These events support local economies and small businesses," Quirk said in a statement. "Despite the fiscal and communal benefits such events bring to a city or local community, current law prohibits local governments from approving applications for cannabis sales at special events if they are held anywhere but county property," he added. The measure is also sponsored by the city of Oakland.
Medical Marijuana
Indiana Senate Joins House in Passing CBD Bill. The Senate voted 35-13 Monday to approve Senate Bill 294, which would allow any state resident to purchase and use CBD cannabis oil. Similar legislation passed the House last week on a unanimous vote.
Virginia Senate Passes CBD Bill. The Senate voted unanimously Monday to approve Senate Bill 726, which would allow doctors to recommend the use of CBD cannabis oil or THC-A oil. The House passed a companion bill, also unanimously, last Friday. The bill now awaits the governor's signature.
Heroin and Prescription Opioids
Drug Czar's Office Frozen Out of Trump Administration's War on Opioids. White House counselor Kellyanne Conway has effectively taken control of the administration's opioids agenda, largely sidelining the Office of National Drug Control Policy (ONDCP -- the drug czar's office), according to a report in Politico. The report says Conway is "quietly freezing out drug policy professionals and relying instead on political staff to address" the opioid crisis. The main response so far has been to demand a border wall and to suggest a sort of "just say no" program. The administration is expected to propose massive cuts in the drug czar's office this month.
West Virginia Governor Sets New Plan, Names New Drug Policy Director. Gov. Jim Justice (D) said Monday the state will take a different approach to the opioid crisis by focusing a pilot program on two of the state's hardest hit counties. Justice said there wasn't enough funding to fight the crisis in all 55 counties, but that statewide efforts would continue. "We know that everything we've tried so far has failed," he said. Justice also announced the appointment of Dr. Michael Brumage as the new director of the state Office of Drug Control Policy.
Drug Testing
Vermont GOP Bill Would Require Drug Screening, Testing for Public Assistance. House Minority Leader Don Turner (R-Milton) has filed a bill, House Bill 866, that would require people seeking public assistance to undergo screening for substance abuse and undergo drug testing if the screening process suggests drug use. Those who failed drug tests cold still receive assistance if they agreed to and completed drug treatment, but refusing treatment or failing to complete it would result in loss of benefits.
Harm Reduction
San Francisco Should See Safe Injection Sites by July.San Francisco Department of Public Health Director Barbara Garcia said Monday the city is on track to open its first two safe injection sites around the beginning of the new fiscal year on July 1. She said she is working with six to eight nonprofits that already operate needle exchanges and other drug addiction services and will choose two of them to open safe injection sites. The sites will initially be privately funded, which will help the city avoid liability, since intravenous drug use is a crime under both state and federal law. Opening the sites will not require the approval of the city's Board of Supervisors or other city officials, she said.
International
British Columbia Sets More Legal Pot Rules. The provincial government announced Sunday that marijuana will not be sold in the same stores as alcohol and that in urban areas, licensed retailers would only be able to sell marijuana and accessories -- not other products, such as food, gas, clothing, and lottery tickets. Rural areas will qualify for exceptions to the general rule. Also, people 19 and over will be able to possess up to 30 grams in public, and smoking will generally be allowed in public spaces where smoking is allowed. Adults will be able to grow up to four plants per household, but landlords will be able to bar tenants from growing.
Colombia Says Armed Groups Impeding Coca Crop Substitution. Colombian Post-Conflict Minister Rafael Pardo said Sunday that illegal armed groups are impeding the country's efforts to replace illicit coca crops with legal ones. The comments came after a United Nations verification team was attacked last week by dissident FARC guerrillas. Pardo also pointed a finger at Marxist ELN guerrillas. Both groups, as well as rightist paramiitaries, continue to try to benefit from the illicit coca and cocaine trade.