A Connecticut legalization bill advances, Michigan GOP lawmakers are worried a legalization initiative there will drive turnout and drive them from office, Tennessee lawmakers pass a bill to end civil asset forfeiture, and more.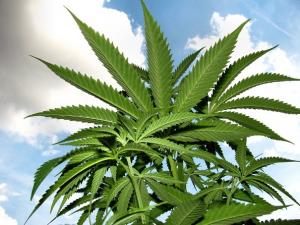 Marijuana Policy
Connecticut Legalization Bill Advances in Historic Committee Vote. For the first time, a marijuana legalization bill has won a committee vote in Hartford. The Assembly Appropriations Committee voted 27-24 Thursday to approve House Bill 5394, which calls for a developing a plan for legalization and regulation of sales, along with funding for drug prevention and treatment programs. The bill will now go before the full General Assembly.
Michigan's Looming Initiative Prompts GOP Lawmakers to Ponder Passing Preemptive Legalization Bill. There is a specter haunting the state's Republican lawmakers: The fear that a legalization initiative likely to appear on the ballot will encourage voter turnout and depress their chances of retaining control of the legislature. So now, GOP lawmakers are muttering about the possibility of approving marijuana legalization before the November election to thwart that possibility. Stay tuned.
Oregon County Sues State to Invalidate Legalization Law. Josephine County filed a lawsuit in US district court in Medford Tuesday challenging the state's marijuana legalization laws. The county seeks to invalidate the laws on the grounds they conflict with strict federal drug laws.
Medical Marijuana
Missouri Medical Marijuana Bill Killed in Committee. The Legislative Oversight Committee voted Wednesday to kill a medical marijuana bill, House Bill 1554. The bill would only have allowed some people suffering from terminal illnesses to use medical marijuana, but even that was too much for the committee. Show Me State residents will likely be able to vote directly on medical marijuana come November; a medical marijuana initiative campaign is now in the final stages of signature gathering and should qualify for the ballot.
Asset Forfeiture
Tennessee Legislature Passes Bill to End Civil Asset Forfeiture. The House on Wednesday and the Senate on Thursday have approved an asset forfeiture reform bill, Senate Bill 316. The bill ends civil asset forfeiture, requires "clear and convincing evidence" the asset is linked to a crime, and provides that all forfeited goods go into the state general fund. The bill now goes to the governor's desk.
Families
Arizona Legislature Passes Bill to Cut Off Parental Rights for Drug-Exposed Babies After One Year. The legislature has approved Senate Bill 1473, which would allow babies born exposed to drugs and whose parents have substance abuse problems to be put up for adoption by the first birthday. The bill would also let courts consider foster parents who have cared for an infant or toddler for at least nine months as equal to the child's family members when deciding who gets custody. Current law only allows adoption to take place after they are two years old. The bill is now on the desk of Gov. Doug Ducey (R).
International
France Apologizes to Italy Over Migrant Drug Test Incident. France apologized to Italy Wednesday after French border patrol agents used a train station in an Italian border town to conduct a drug test on a Nigerian immigrant. "I'm sorry for the misunderstanding," France's Budget Minister Gérald Darmanin, who is also responsible for customs, said in an interview with the Italian daily Corriere della Sera. "It was an unfortunate incident, which arose over a misunderstanding between French customs and Italian railways about the use of a facility located at Bardonecchia railway station."