A Nevada marijuana legalization initiative picks up a key endorsement, Iowa joins the ranks of the CBD medical marijuana states, Tennessee's governor gets ready to roll out a new plan to address prescription drug use, thousands march for legalization in Santiago, Chile, the Peruvian president backs away from forced coca eradication, and more. Let's get to it: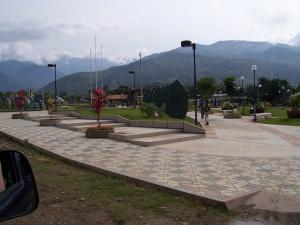 Marijuana Policy
Nevada's Largest Newspaper Endorses Legalization Initiative. The Las Vegas Review-Journal, by far the largest circulation newspaper in the state, has endorsed the state's fledgling legalization initiative, which has set its sights on 2016. Click on the title link to read the Sunday editorial.
California Sen. Feinstein Opposes Cutting Federal Funds for Medical Marijuana Raids. Just hours after the US House approved an amendment that would block the Justice Department and the DEA from using taxpayer funds to go after medical marijuana providers in states where it is legal, Sen. Dianne Feinstein (D-CA) said that "if a similar amendment were offered in the Senate, I would strongly oppose it." She said that while she sympathizes with patient needs, "rogue medical marijuana dispensaries, which require little or no medical bona fides and are prevalent throughout California, present major challenges for communities across the country." The 80-year-old politician credited the feds with closing more than 400 "rogue dispensaries" and worried that "the House amendment would prevent these critical enforcement activities from continuing."
Medical Marijuana
Iowa Governor Signs Limited CBD Medical Marijuana Bill. Gov. Terry Branstad (R) last Friday signed into law Senate File 2360, which will allow people suffering seizure disorders to use high-CBD cannabis oil with a neurologist's recommendation.
Illinois Senate Approves Medical Marijuana for Minors, People With Epilepsy. The state Senate last Friday approved a bill that would allow minors and people of all ages suffering from epilepsy to use medical marijuana. The legislation is Senate Bill 2636. It has already passed the House and now goes to the desk of Gov. Pat Flynn (D).
Prescription Opiates
Tennessee Governor to Unveil Plan to Address Pain Pills Tomorrow. Gov. Bill Haslam (R) will announce tomorrow a seven-point plan to address rising levels of prescription opiate use. One official said drug treatment will be a key component. In recent years, Tennessee has enacted prescription monitoring legislation and cracked down on doctors accused of over-prescribing opiates. Just last month, a committee of physicians appointed by the health commissioner agreed on new prescribing guidelines that set limits on daily doses doctors can prescribe. The program to be announced tomorrow is supposed to have seven points. Stay tuned.
Law Enforcement
Homicide Charges for Heroin Overdoses Rise in Wisconsin, But…. In a fine example of investigative journalism, the Gannet Wisconsin Investigative Media Team has released an analysis of the increasing use of homicide charges in heroin overdose cases in the state. Under Wisconsin law, anyone who makes, sells, or delivers a controlled substance that leads to an overdose death can by charged with first-degree reckless homicide by drug delivery. The report finds the number of such prosecutions spiking, but that sentences all over the place and the likelihood of being prosecuted depends largely on which county you are in. A good read.
In Warren County, Kentucky, the Drug War Dominates the Court Docket. The latest batch of indictments is out from the Warren County grand jury in Bowling Green, and more than half of them are for drug offenses. Nineteen people were indicted, 11 of them for drug offenses. There were four for possession of meth precursors, three for drug trafficking, two for marijuana trafficking, and one each for meth manufacture and drug possession. There was also one assault, one grand theft, and some drunk driving and "flagrant nonsupport" charges. Drug charges accounted for 58% of all the indictments.
International
Peru President Backs Off on Forced Coca Eradication in the VRAE. In a televised speech Sunday night, Peruvian President Ollanta Humala said he is indefinitely postponing plans to forcibly eradicate coca crops in the valleys of the Apurimac, Ene, and Mantaro Rivers (VRAE). The announcement came just days after Humala fired Carmen Macias as head of the anti-drug agency DEVIDA. Macias had been a strong advocate of a militarized eradication in the region, which produces more than half the country's coca crop and is also home to remnants of the Shining Path. Critics had warned that an aggressive eradication campaign would only help such rebels.
Uruguayan Presidential Candidate Who Vowed to Undo Marijuana Legalization Loses in Primary. "We are going to overturn this law that legalized marijuana growing. Nobody plant anything! Don't plant anything because we're going to knock it down!" National Party presidential nomination favorite Sen. Jorge Larranaga said ahead of Sunday's primary election to see who would get a chance to succeed outgoing President Jose Mujica. But instead, Larranaga lost in a surprise outcome.
Thousands March for Marijuana Legalization in Chile. Thousands of people marched through the streets of Santiago, the Chilean capital, Sunday in support of marijuana legalization. "Don't drive and drive, smoke and fly!" read one sign. Much open marijuana use was reported. Demonstrators demanded decriminalization and legalization, specifically including the right to grow their own.
New Bermuda Premier Says No to Marijuana Legalization, But Leaves Door Open for Decriminalization. Incoming Bermuda Premier Michael Dunkley said last Friday his administration has no plans to legalize marijuana, but could get behind a decriminalization scheme. Dunkley's comments came during a debate on the findings of the Cannabis Reform Collaborative, whose report earlier this month called for medical marijuana, decriminalization, and eventual legalization. "I think it is important to reiterate that the government's public undertaking has related to decriminalization and any potential wider use of cannabis," Dunkerly said. "Let me indicate early in this debate that at this time, the government is not prepared to consider personal cultivation, licenses for commercial cultivation and sale or blanket legalization of cannabis. In so far as this report recommends those things, they do not represent this government's current intentions."