Prosecuting opioid dealers for overdose deaths is counterproductive "policy theater," concludes a new study; a key New Jersey politician says the votes are there to pass a legalization bill, and more.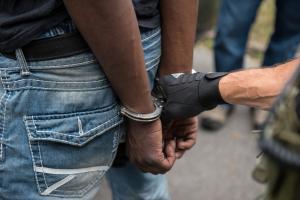 Marijuana Policy
New Jersey Senate President Says He Has Votes to Pass Legalization Bill. Senate President Steve Sweeney (D) now says he has the votes needed to pass a marijuana legalization bill, probably next month. He told POLITICO that he will tie together efforts to legalize marijuana and expand medical marijuana so people who support medical will have to vote for recreational. "Don't be surprised when people who say they were against it vote for it," Sweeney said, predicting Republicans who support expanding medical marijuana will support legalization, too.
Oklahoma Legalization Initiative Officially Fails to Make Ballot. Green the Vote organizers admitted earlier this month that they had failed to gather enough signatures to qualify the State Question 797 legalization initiative for the November ballot, and now Secretary of State James Williamson has made it official. He announced Tuesday that initiative supporters had gathered only 102,814 raw signatures. They needed 123,725 valid voter signatures to qualify.
Pennsylvania State Senator Starts Petition Drive to Boost Legalization Bill. State Sen. Jake Wheatley (D-Allegheny County) announced Tuesday that he has launched an online petition in support of a marijuana legalization bill, House Bill 2600. "There are tremendous benefits to legalizing marijuana and few downsides," said Wheatley. "It's estimated that legalization would generate more than $580 million in annual tax revenue for Pennsylvania. That's money to balance our budget, strengthen our economy, bolster our workforce and improve our schools."
Sentencing
Prosecuting Dealers for Opioid Deaths "Bad Justice Policy," Study Concludes. A new study says prosecuting drug dealers for opioid overdose deaths is not only "bad law and bad criminal justice policy," but also exacerbates a public health crisis that has taken tens of thousands of lives. Such prosecutions are little more than "policy theater," said study author Leo Beletsky, Associate Professor of Law and Health Sciences of the Northeastern University School of Law. "Aside from crowding out evidence-based interventions and investments, these prosecutions run at complete cross-purposes to efforts that encourage witnesses to summon lifesaving help during overdose events," Beletsky wrote.