Washington's governor commutes some drug possession sentences after the state's Supreme Court voids its felony drug possession law, the St. Louis County Council votes to decriminalize pot possession, the Orleans Parish prosecutors is not going to try most drug possession cases anymore and more.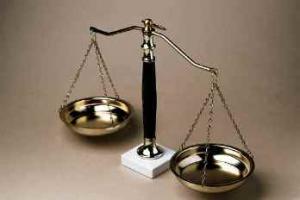 Marijuana Policy
Connecticut Poll Finds Strong Support for Marijuana Legalization, Expungement. As legislators ponder whether to make Connecticut the next state to legalize marijuana, a new poll from Sacred Heart University shows strong popular support for the move. The poll had support at 66%, with 62% saying that if marijuana is legalized, those with prior marijuana convictions should have their records expunged.
St. Louis County Council Votes to Decriminalize Pot Possession. The council Tuesday night approved a resolution reducing the penalty for possessing less than 35 grams of marijuana to a fine of less than $100. The previous penalty had been up to a year in jail and a $1,000 fine.The Maplewood City Council also passed legislation Tuesday night to decriminalize marijuana possession.
Medical Marijuana
North Carolina Medical Marijuana Bill Filed. A medical marijuana bill with bipartisan has been filed in the Senate. Senate Bill 711, the North Carolina Compassionate Care Act, would protect doctors and patients from civil and criminal penalties for using or recommending medical marijuana and would allow the cultivation and sale of medical marijuana in the state. The bill has been referred to the Senate Committee on Rules and Operations.
Drug Policy
Orleans Parish District Attorney Will No Longer Charge Small-Time Drug Possession Offenses, Except for Heroin and Fentanyl. The Orleans Parish District Attorney's office has adopted a policy of refusing to prosecute charges for possession of small amounts of drugs. New Orleans police may continue to arrest people for small-time possession, but they will not be prosecuted for "an amount intended for personal use." But there is one big exception: Heroin and fentanyl charges will continue to be prosecuted.
Pardons and Commutations
Washington Governor Commutes Sentences After Felony Drug Possession Law Thrown Out. In the wake of a state Supreme Court decision voiding the state's felony drug possession law, Gov. Jay Inslee (D) announced Tuesday that he had commuted the sentences of 13 prisoners who were incarcerated on drug possession charges. More commutations are coming, his office said.
Sentencing
Coalition Asks Judiciary Committee Chairs to Eliminate Crack-Powder Cocaine Sentencing Disparity. More than two dozen think tanks and advocacy groups from across the political spectrum have banded together to call on the chairs and ranking members of the House and Senate Judiciary committees to end the crack-powder cocaine federal sentencing disparity by passing Senate Bill 71, the EQUAL Act. Sponsored by Sen. Cory Booker (D-NJ), the bill would eliminate the sentencing disparity between crack and powder cocaine and make that change retroactive.
Biden Administration Supports Temporary Extension of Ban on Fentanyl Analogues. The Justice Department said Monday it would support a bill that would extend a temporary ban on fentanyl analogues for another seven months. The Trump-era ban is set to expire next month without action by Congress. The department said it would "work with Congress to seek a clean, seven-month extension to prevent this important law enforcement tool from lapsing." The move has been opposed by criminal justice reform groups some researchers, who worry it could incite mass incarceration and make research more difficult. The department acknowledged these concerns, saying it intends to "address legitimate concerns related to mandatory minimums (prison terms) and researcher access to these substances."
Public Health
Drug Overdoses Hit Record High During Pandemic. Preliminary data from the Centers for Disease Control and Prevention (CDC) show that more than 87,000 people died of drug overdoses in the 12-month period that ended in September. That's the largest number for any year since the opioid epidemic began in the mid-1990s. The biggest jump in deaths took place in April and May, in the depths of pandemic lockdowns and attendant fear and stress.