A therapeutic psilocybin bill is filed in New York, the prosecutor in Arizona's second most populous county is at least temporarily not prosecuring drug possession cases, and more.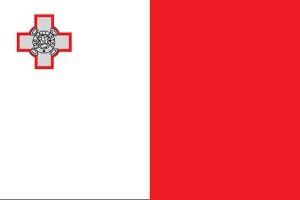 Psychedelics
New York Assemblyman Files Bill to Allow Therapeutic Psilocybin Use. Assemblyman Pat Burke (D) has filed a bill that would legalize psilocybin mushrooms for therapeutic purposes and create facilities where the mushrooms could be grown and provided to patients. It is a set-up similar to what Oregon voters approved last year. The bill provides a list of qualifying medical conditions but also says psilocybin could be recommended "for any conditions" certified by a practitioner. The Department of Health would be responsible for providing a training course for practitioners and licensing the psilocybin centers.
Harm Reduction
New York GOP US Representatives Back Bill to Defund Safe Injection Sites. Republican members of the state's congressional delegation are lining up behind a bill from one of their own, Rep. Nicole Malliotakis (R-Staten Island), that aims to cut funding for group and governments that open safe injection sites. The bill is a response to the opening this month of the first officially acknowledged safe injection sites in the US in New York City. Her bill, the Defund de Blasio's Injection Sites Act of 2021 is being cosponsored by New York Republican Reps. Andrew Garbarino, John Katko, Claudia Tenney. And Lee Zeldin. They argue that safe injection sites violate the Controlled Substances Act, citing an appeals court ruling in January that blocked the opening of such a site in Philadelphia. "Gifting money to heroin shooting galleries that only encourage drug use and deteriorate our quality of life is an egregious abuse of taxpayer dollars," Malliotakis said, reprising a longstanding conservative position that does not recognize any benefit from such harm reduction practices.
Law Enforcement
Amidst Surging COVID Cases, Arizona's Pima County Will No Longer Prosecute Drug Possession Cases. Pima County (Tucson) Attorney Laura Conover (D) announced Tuesday that she will temporarily stop prosecuting drug possession cases because of pandemic-related risks. She said the policy will be in effect for at least 60 days "to protect both Pima County jail employees and people who are detained against the surging threat of COVID." Also included are people caught with drug paraphernalia or those in "related personal-use incidents."
A sizeable percentage of (society) has expressed disinterest in the vaccine, depriving us of the herd immunity that would have put this virus behind us," Conover wrote in a memorandum to law enforcement officials. "COVID is now spreading inside the jail, putting people there at risk. The health and safety of our community are paramount." The move comes as county officials prepare to fire hundreds of corrections officers who refused to get vaccinated.
International
Malta Legalizes Marijuana, First European Union Nation to Do So. Members of the Maltese Parliament on Tuesday approved a bill legalizing marijuana, becoming the first European Union country to make the leap. The law allows citizens 18 and over to possess up to seven grams of marijuana and cultivate up to four plants at home, harvesting up to 50 grams from them. The law also allows nonprofit cooperatives to produce marijuana to be sold to members, with an upper limit on membership per coop of 500. President George Vella supported the measure and is set to sign it later this week.