The Granite State has a new guide to marijuana legalization, ONDCP releases coca cultivation and cocaine production figures for Peru and Bolivia, Canada suffers legal pot shortages, and more.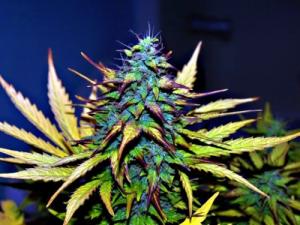 Marijuana Policy
New Hampshire Commission Issues Marijuana Legalization Report. The Commission to Study the Legalization, Regulation, and Taxation of Marijuana has released its report, complete with 54 separate recommendations on how legalization should be implemented. Among them are creating a state-level Cannabis Commission to regulate it, similar to the way the state regulates alcohol. The group estimated that legalization could bring in revenue of $36.6 million a year once the market stabilizes, and possibly reaching $47 million. The report is designed to help guide any legislative moves toward legalization.
Medical Marijuana
Iowa Regulators Reject Bid to Raise THC Cap on New Medications. The state's Medical Cannabinoid Board voted unanimously last Friday to rebuff an effort to raise the 3% THC cap on new medications. Proponents argued that more THC is more effective in treating some conditions, while critics worried that lifting the limit could encourage abuse. "I'd like to get another year or two under our belts and see how people respond with the current THC cap," said board member Lonny Miller, a family physician from Creston.
Foreign Policy
ONDCP Releases Data on Coca Cultivation and Cocaine Production in Peru and Bolivia. The White House Office of National Drug Control Policy (ONDCP -- the drug czar's office) released the US government's annual estimates of coca cultivation and cocaine production for Bolivia and Peru last Friday. Although Peru produces more coca and cocaine than Bolivia, and although Peru's coca cultivation and potential cocaine production are trending up while Bolivia's are trending down, ONDCP was more critical of Bolivia. "The ongoing coca --cultivation in both Peru and Bolivia pose a threat for us as a nation, and aggravates our domestic drug addiction crisis," said ONDCP Deputy Director Jim Carroll. "It is important that our governments work together to take action against cultivation and production, and to save lives of those affected by drug trafficking. Peru continues to be a great partner and we have a shared responsibility to address this problem. In Bolivia, we would like to see real efforts against cultivation and production."
International
Canada Struggles to Meet Huge Demand for Legal Marijuana. Just two weeks after legal retail marijuana sales began, Canadian pot retailers -- both physical and online -- are having problems dealing with unexpectedly high demand. In much of the country, the legal supply has almost entirely dried up. "There is not enough legal marijuana to supply all of recreational demand in Canada," said Rosalie Wyonch, a policy analyst at the CD Howe Institute. "The shortages are happening faster than I would have expected, but our research suggested quite strongly that there would be shortages in the first year of legalization."
Colombia Announces New Strategy to Disrupt Drug Trade. Last Thursday, Colombian Attorney General Nestor Humberto Martinez announced a new "disruption policy" of going after the cocaine trade by cutting access to alkaloids and power sources in rural areas. He called for "petrochemical innovation" so that fuels stop yielding the factors needed to create cocaine hydrochloride, as well as restricting the sale of government-subsidized gasoline in cocaine and marijuana producing regions. But one analysis says the proposals "might sound innovative on paper but are unlikely to have a major impact on the drug trade and may end up hurting long-suffering residents."
Mexico's Ruling Party Plans Legislation To Legalize Marijuana Sales. Less than a week after the country's Supreme Court ruled that laws barring the personal use, possession, and cultivation of marijuana are unconstitutional, key figures in the ruling MORENA Party are already moving to craft legislation to create a legal marijuana market. First, they say, they will move to repeal the now null and void criminal laws against marijuana, and then, "We are going to take a step forward in the regulation that may already involve the production, marketing and distribution of marijuana," said Olga Sánchez Cordero, a senator who is expected to become interior secretary in the incoming government of President-elect Andrés Manuel López Obrador. "I say it from the heart: we celebrate it, the Court is setting a marvelous precedent for us to walk in that direction," Sánchez added.