Illinois lawmakers want to see marijuana legalization; California lawmakers want to protect marijuana legalization, and more.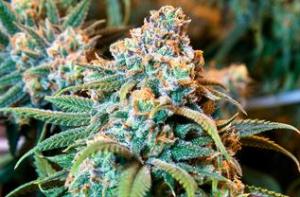 Marijuana Policy
California Bill Would Block Cops From Aiding Federal Pot Crackdown. Six Democratic legislators have filed Assembly Bill 1578, which would bar state and local law enforcement from cooperating in any federal enforcement activities aimed at state-legal marijuana operations. "Prohibiting our state and local law enforcement agencies from expending resources to assist federal intrusion of California-compliant cannabis activity reinforces… the will of our state's voters who overwhelmingly supported Proposition 64," said Assemblyman Reggie Jones-Sawyer (D-Los Angeles), the lead author of the new bill.
Illinois Lawmakers File Legalization Bill. A group of Chicago Democratic legislators have filed a marijuana legalization bill by amending an existing bill, House Bill 2353. The measure would legalize the possession of up to an ounce by adults (a half-ounce for non-residents), set up a system of legal marijuana manufacture and distribution $50 per 28 grams on all cannabis flowers, and give state regulators 180 days to get a system up and running.
Law Enforcement
Supreme Court Rules Lawsuit From Man Jailed Over Bottle of Vitamins Can Advance. An Illinois man jailed for two months after police claimed the pills in his vitamin bottle were ecstasy despite lab tests that showed they weren't can continue to pursue his federal civil rights claim, the US Supreme Court ruled Tuesday. Elijah Manuel, who is black, said officers pulled over the vehicle in which he was riding, falsely claimed they smelled marijuana, screamed racial slurs, then claimed their field drug test indicated his vitamins were ecstasy. Police continued to hold him in jail even after other tests verified the pills were not ecstasy until prosecutors eventually dropped the case. "No evidence of Manuel's criminality had come to light in between the roadside arrest and the county court proceeding initiating legal process; to the contrary, yet another test of Manuel's pills had come back negative in that period," according to the opinion. "All that the judge had before him were police fabrications about the pills' content. The judge's order holding Manuel for trial therefore lacked any proper basis. And that means Manuel's ensuing pretrial detention, no less than his original arrest, violated his Fourth Amendment rights."
International
Vietnam Sentenced Nine to Death for Drug Trafficking. A court in Hoa Binh province sentenced nine men to death for trafficking more than a thousand pounds of heroin in a trial that ended Tuesday. Vietnam sentences dozens of people to death each year; about a third of them for drug offenses.