Michigan legalization initiative foes urge the legislature to legalize it, an Ohio legalization initiative can begin signature gathering, a federal drug treatment bill exclusively targeting opioids advances, and more.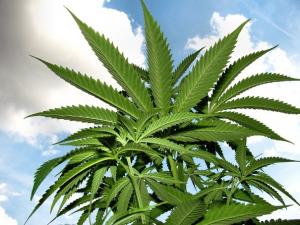 Marijuana Policy
Michigan Legalization Initiative Foes Urge Legislature to Pass Legalization. In a surprise move, a campaign committee formed to oppose the pending marijuana legalization initiative is now asking the legislature to preemptively pass legalization. Keep Pot Out of Neighborhoods and Schools issued a press release Thursday calling on the legislature to approve the initiative. Under state law, the legislature can just pass the initiative, or, if it rejects it or fails to act, the initiative would go before voters in November. State Republicans worry that interest in the initiative will drive turnout at the polls, worsening their chances in the election.
Ohio Legalization Initiative Cleared for Signature Gathering. The state Ballot Board on Thursday cleared a legalization initiative, the Marijuana Rights and Regulation Act, for signature gathering. Campaigners need to come up with some 305,000 valid voter signatures to qualify for the initiative. The deadline to make the November ballot is in July, but campaigners say there are instead aiming at 2019.
Medical Marijuana
House Panel Approves Medical Marijuana Protections. The House Appropriations Committee on Thursday approved an amendment from Rep. David Joyce (R-OH) to continue to protect state-legal medical marijuana programs from federal interference. The amendment is now part of the House's Commerce, Justice and Science appropriations bill. The amendment, previously known as the Rohrabacher-Blumenauer amendment, bars the expenditure of federal funds to go after state-legal medical marijuana.
Illinois Legislature Approves Medical Marijuana in Schools. The Senate on Thursday approved a bill that would allow for the use of medical marijuana in elementary and middle schools. The bill has already passed the House and now goes to the desk of Gov. Bruce Rauner (R). The bill would let parents administer marijuana-infused products, but not smoked marijuana, to their child on school grounds.
Missouri Medical Marijuana Bill Dies. A medical marijuana bill, House Bill 1554, has died in conference committee, leaving the path open for at least one medical marijuana initiative to go before the voters in November. The bill came as an amendment to a healthcare bill and would only have allowed patients with terminal illnesses to use non-smokable marijuana.
Heroin and Prescription Opioids
House Panel Advances Bill to Expand Drug Treatment, But Only for Opioids. The House Committee on Energy and Commerce on Thursday advanced a bill that would free up Medicaid dollars for spending on treatment for opioid addictions, but some lawmakers warned that the country is facing a polydrug crisis. "I'm troubled that this bill would expand treatment only to people with opioid use disorder as opposed to those with other substance use disorders like alcohol, crack-cocaine, methamphetamine," said Rep. Jan Schakowsky (D-IL). "This bill is not only blind to the reality faced by people suffering from substance use disorder but it's also discriminatory." The measure is HR 5797.