New data from the CDC suggests the overdose epidemic may have peaked, a new Gallup poll shows support for marijuana legalization remains strong, Oregon passes an interstate marijuana commerce bill, and more.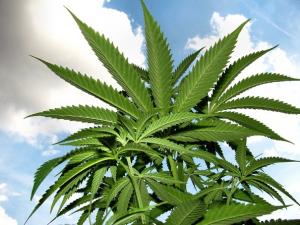 Marijuana Policy
Gallup Poll Has Support for Marijuana Legalization at 64% Nationwide. A Gallup poll released Wednesday has support for marijuana legalization at 64%, down two points from the last Gallup poll in October. The poll also asked why people opposed or supported legalization. The top reason for opposition was concern about impaired driving, while the top reason for support was because of its medical value to patients.
California Appeals Court Rules Prisoners Can Possess -- But Not Use -- Marijuana. The state Court of Appeals on Tuesday overturned the convictions of five state prisoners for marijuana possession, ruling that Proposition 64, which legalized marijuana in the state, made possession of under an ounce of marijuana legal -- even in prison. But smoking or ingesting marijuana in prison is still a felony.
Oregon Legislature Approves Bill for Interstate Marijuana Commerce. The House on Tuesday approved SB 582, which would allow the governor to enter into agreements with other states for the import and export of marijuana. The Senate has already approved the bill, so it now heads to the desk of Gov. Elaine Brown (D), who is expected to sign it. The bill moved in the House after a Republican representative from a prime marijuana-growing area urged its passage.
House Foe of DC Legalization Doesn't Bother to File Amendment Messing with City's Ability to Make Marijuana Policy. Rep. Andy Harris (R-MD) didn't bother to even propose his amendment to the DC appropriations bill on Tuesday, recognizing that it would go nowhere in the Democratically controlled House. For years, Harris has filed an amendment blocking the city from using its funds to implement marijuana commerce and taxation.
Medical Marijuana
New Mexico to Expand Medical Marijuana Production. The state Health Department on Tuesday proposed new rules for marijuana production that would increase a 450-plant limit per grower to 1,750 mature plants per grower. The move is designed to ensure adequate supplies of medical marijuana without flooding the market.
Hemp
Texas Governor Signs Hemp Bill. Gov. Greg Abbott (R) has signed into law HB 1325, which will create a state-regulated hemp industry. The law will allow hemp products, including CBD, to be sold as long as it contains no more than 0.3% THC.
Heroin and Prescription Opioids
Federal Data Suggests Overdose Epidemic Has Peaked. Provisional data from the Centers for Disease Control and Prevention (CDC) released Tuesday shows that the age-adjusted overdose mortality rate declined in the twelve months ending in the second quarter of 2018. The rate was 6.1 deaths per 100,000 people in 1999 and increased steadily over the past two decades to 21.7 per 100,000 in 2017. Now, it has declined to 20.8 per 100,000. This isn't a final figure, but it is an encouraging sign.
International
Canadian Commons Committee Urges Government to Study Portuguese Model. The House of Commons Health Committee has called on the federal government to study Portugal's drug decriminalization and see how the model could be "positively applied in Canada." The recommendation came in a committee report produced after members held hearings across the country on drug use and abuse. "Witnesses recommended that the federal government examine the implementation of the Portuguese model of decriminalization of the possession of illicit substances, which included a scaling-up of treatment programs and the creation of diversion programs for offenders who commit crimes related to their substance-use disorders," the report says.