The former head of Britain's Royal College of Physicians has joined the growing chorus calling for radical reforms of the country's drug laws. Sir Ian Gilmore, who left his post just weeks ago, told the Guardian Monday the government should consider decriminalizing drugs because prohibition neither reduced crime nor improved health.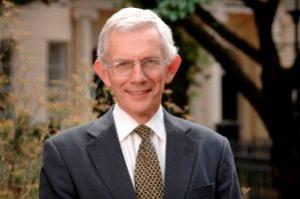 "I'm not saying we should make heroin available to everyone, but we should be treating it as a health issue rather than criminalizing people," said Gilmore. "This could drastically reduce crime and improve health."
Just over three weeks ago, Nicholas Green, chairman of the Bar Council (the British equivalent of the ABA), called for decriminalization, saying it was
"rational" to consider "decriminalizing personal drug use
." "Crime was costing Britain $20 billion a year, he pointed out.
"[Decriminalization] can free up huge amounts of police resources, reduce crime and recidivism and improve public health. All this can be achieved without any overall increase in drug usage," Green said. "If this is so, then it would be rational to follow suit."
Gilmore, for his part, went out of his way to draw attention to yet another recent call for radical reform. He praised a recently published
article in the British Medical Journal by Stephen Rolles
, senior policy analyst at the
Transform Drug Policy Foundation
, which, he said, clearly made the argument for decriminalization.
In that article, Rolles noted that not only had prohibition worsened health problems such as HIV, it had also created numerous secondary harms, including "vast networks of organized crime, endemic violence related to the drug market, corruption of law enforcement and governments, militarized crop eradication programs (environmental damage, food insecurity, and human displacement), and funding of terrorism and insurgency."
Rolles' call for decriminalization also won the support of Dr. Fiona Godlee, editor of the British Medical Journal. "He says, and I agree, that we must regulate drug use, not criminalize it," she wrote in the journal.
"Sir Ian's statement is yet another nail in prohibition's coffin," Transform's Danny Kushlick told the Guardian. "The Hippocratic oath says: 'First, do no harm.' Physicians are duty bound to speak out if the outcomes show that prohibition causes more harm than it reduces."
Kushlick also prodded the government to act. "With a prime minister and deputy prime minister both longstanding supporters of alternatives to the war on drugs, at the very least the government must initiate an impact assessment comparing prohibition with decriminalization and strict legal regulation."
Drip, drip, drip. And so the prohibitionist consensus erodes even further.