A new marijuana legalization has been filed in California, the Florida medical marijuana initiative faces a pair of challenges, the British Columbia decriminalization initiative is struggling, and more. Let's get to it: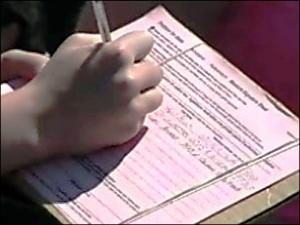 Marijuana Policy
A New California Marijuana Legalization Initiative is Filed. The Control, Regulate, and Tax Marijuana Act was filed with the California attorney general's office Wednesday. It would legalize up to an ounce and four plants for people 21 and over and create a statewide system of regulated marijuana commerce. It's not clear, however, whether its backers will seek to gather signatures for 2014 or will use it as a place marker for 2016. Another legalization initiative, the California Cannabis Hemp Initiative of 2014 is in the signature-gathering phase, but lacks deep-pocketed financial backing.
Thinking About a Post-Pot Prohibition World. Martin Lee, the author of Acid Dreams and Smoke Signals, about the cultural histories of LSD and marijuana, respectively, writes about marijuana legalization as a beginning, not an end, and has some interesting and provocative thoughts about what should come next.
Medical Marijuana
Florida Supreme Court Hears Challenge to Medical Marijuana Initiative. The Florida Supreme Court Thursday heard arguments on whether the proposed constitutional amendment to allow medical marijuana should go on the November 2014 ballot. Attorney General Pam Bondi (R) had challenged it as misleading and in violation of federal law. The justices did not decide the issue, but a decision will be coming shortly.
Florida Medical Marijuana Initiative Needs a Lot of Signatures in a Hurry. The state Division of Elections reported Thursday that People United for Medical Marijuana, the group behind the initiative, has just under 137,000 signatures that have been validated. They need 683,149 by February. There is some lag between signatures gathered and signatures validated, and organizers say they have collected 400,000 signatures so far. But that means they need probably another 400,000 in just a few weeks just to have a cushion that would allow for the inevitable invalid signatures.
International
British Columbia Marijuana Decriminalization Initiative Campaign Struggling. Sensible BC's signature-gathering campaign to put a decriminalization initiative on the ballot in British Columbia looks like it is going to fall short. The group needs 310,000 valid signatures by Monday, but only has 150,000 gathered. But if they don't make it this time, that won't be the end of it. "Sensible BC is here to stay," said the group's Dana Larsen. "You can be quite sure we're going to try this campaign again sometime in the next year to year-and-a-half, if we don't succeed this time. We're not going away."
Report Says SE Asia Amphetamine Use is Fueling Rise in HIV Risk. An increase in injection use of amphetamines in Southeast Asia is raising the risk of the spread of HIV and requires "urgent" action, according to a new report from the Australian National Council on Drugs (ANCD) and the Asia-Pacific Drugs and Development Issues Committee. Not only injection drug use, but risky sexual behavior as well among amphetamine users, is part of the problem, the report says.