The Los Angeles County Board of Supervisors approved a $500,000 needle exchange program Tuesday. The board approved the harm reduction measure, which is designed to save lives and dollars by reducing the rate of spread of blood-borne diseases such as AIDS and Hepatitis B and C, on a 3-2 vote.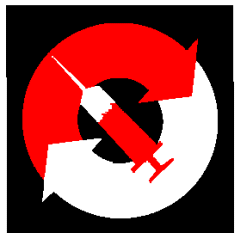 The city of Los Angeles and seven California counties already have approved needle exchange programs. Los Angeles County has an estimated 120,000 to 190,000 drug injectors, nearly half of whom are estimated to share needles.
The new needle exchanges targeting heroin users will be at the Asian American Drug Abuse Program, Bienestar Human Services, Common Ground-The Westside HIV Community Center, Public Health Foundation Enterprises (and through them, Clean Needles Now) and Tarzana Treatment Centers.
Supervisors Mike Antonovich and Don Knabe voted against the program. "The problem that we have here is you're having the government be in a position of sponsoring a known drug that could lead to death and leads to dependence," Antonovich said. "I would rather put our money into rehabilitation and education encouraging a drug-free society instead of being politically correct and helping addicts remain addicts," he said.
But Supervisor Gloria Molina defended the program, saying its aim is to prevent AIDS. "This is a very simple program that's had unbelievable success, and it's unfortunate (that) it is not supposed to address, and it does not address, the rehabilitation of drug users. All it does is, hopefully, address the issue of prevention of HIV," Molina said.