New York Mayor Bill de Blasio wants to see an end to public pot smoking arrests, Utah medical marijuana supporters are fending off a court challenge, the "Philippine disease" appears to be spreading to Bangladesh, Afganistan sees a bumper poppy crop, and more.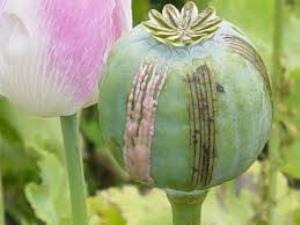 Marijuana Policy
Michigan Opposition Marijuana Poll Has Initiative in Lead, But Under 50%. A new poll commissioned by opponents of Michigan's marijuana legalization initiative had it with 48% support, 11% undecided, and 42% opposed. After pollsters produced arguments in favor of the initiative, support stayed at 48%, but opposition dropped to 36%. After pollsters introduced arguments against the initiative, support actually jumped one point to 49%.
New York Mayor Tells Cops To Stop Arresting People for Public Marijuana Use. Over the weekend, Mayor Bill de Blasio (D) told the NYPD to just issue summonses for public pot smoking instead of making arrests. The NYPD already has a working group that has begun to evaluate its marijuana enforcement policies and will present recommendations within 30 days. Now the mayor has made it clear that an end to arrests for public pot smoking is one of the changes he wants.
Medical Marijuana
Utah Medical Marijuana Initiative Supporters Fight Back in Court. Supporters of the medical marijuana initiative showed up in court Monday to intervene in a lawsuit that seeks to prevent the initiative from going before the voters in November. The Utah Patients Coalition is seeking to block a lawsuit from Drug Safe Utah that argues state officials were not legally allowed to approve the initiative.
West Virginia Lawmakers Seek Special Session for Medical Marijuana Financing. Some state lawmakers are seeking to force Gov. Jim Justice (D) to call a legislative special session to address financial problems with the state's medical marijuana law. A special session that ended Monday failed to address the issue. For another special session to be called, at least three-fifths of each chamber must sign on. That figure has been met in the Senate, but not yet in the House.
International
UN Says Afghan Opium Poppy Production Increased Sharply Last Year. Opium poppy production expanded sharply in Afghanistan last year, increasing from roughly 500,000 acres in 2016 to more than 700,000 acres last year. That's an all-time high, the UN Office on Drugs and Crime said. UNODC said no single factor explained the increase but cited "political instability, lack of government control, and security" as main drivers.
Bangladeshi Opposition Warns of Police Killings of Drug Suspects. The country's leading opposition party, the BNP, on Monday accused the government of "indulging in extrajudicial killings" in the pursuit of a country-wide anti-drug drive. "A fresh drive to control narcotics has begun," BNP General Secretary Mirza Fakrul Islam Almagir said. "We also want the country to be free from drug abuse and those involved in it to be brought to justice. But it does not mean people should be killed unlawfully without trial." Almagir added that the government was now killing drug suspects in just the same way it had unlawfully killed opposition leaders and activists. Almagir also suggested the ruling Awami League should clean up its own house first.