A Pennsylvania lawmaker will file a marijuana legalization bill, Canada moves toward roadside saliva drug testing, the Philippines police vow more drug war, and more.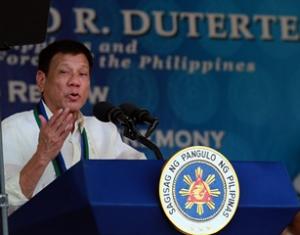 Marijuana Policy
Pennsylvania Lawmaker to File Legalization Bill. Citing a recent report from state Auditor General Eugene DePasquale that legalizing marijuana could create more than half a billion annually in tax revenues for the state, Rep. Jake Wheatley (D-Allegheny) says he will introduce a bill to legalize marijuana. "States from coast to coast have embraced legalization and those states are reaping the economic and criminal justice benefits," Wheatley said in a statement. "It is time Pennsylvania joins with those states in leaving behind the ugly stigma of marijuana."
Dark Web
Imprisoned Silk Road Founder Sees Some Charges Dismissed. Federal prosecutors in Maryland have dismissed an indictment against imprisoned Silk Road founder Ross Ulbricht. The indictment contained the only charge that Ulbricht ever engaged in a murder-for-hire scheme. Despite the fact that those charges were never proven, or even tried, they were cited by his sentencing judge in handing down a draconian double life without parole sentence for online drug dealing. Ulbricht is currently appealing his sentence to the US Supreme Court.
International
Canada Set to Approve First Device for Testing Drivers' Saliva for Weed. The federal Justice Department has approved the first device designed to drug test drivers' saliva for the presence of marijuana. Attorney General Jody Wilson-Raybould has now given a 30-day notice of a ministerial order to approve the Draeger DrugTest 5000, produced by a company based in Germany. The device is already approved in other countries, including the United Kingdom and Germany.
Philippines Police Vow "Surgical and Chilling" Drug War. Philippine police vowed Monday to revamp and ratchet up their fight against crime and drugs just a week after President Rodrigo Duterte promised to keep the bloody campaign going. "Surgical and chilling will be the trademark of the reinvigorated anti-illegal drugs and anti-criminality campaign," police chief Oscar Albayalde told a news conference. Tends of thousands of purported drug dealers and users have been killed in Duterte's crusade, which is now under preliminary investigation by the International Criminal Court.