The UN will probe drug war killings in the Philippines, murders in Mexico hit a monthly high, the North Carolina Opioid Epidemic Response Act is now on the governor's desk, and more.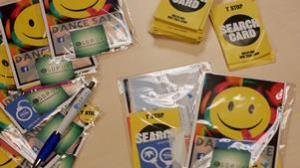 Medical Marijuana
Iowa Lawmakers Reject Plan to Explore Medical Marijuana Expansion. In a meeting Thursday, lawmakers rejected a plan to form a special committee to work on expansion of the state's limited medical marijuana program. This comes after the legislature passed an expansion bill earlier this year, only to see it vetoed by Gov. Kim Reynolds (R), who objected to a provision allowing an increase in the amount of THC allowed in medical marijuana products.
Pennsylvania Adds Anxiety Disorders, Tourette's to List of Qualifying Conditions. Dept. of Health Secretary Dr. Rachel Levine announced Thursday that the Medical Marijuana Advisory Board had added anxiety disorders and Tourette's Syndrome to the list of qualifying conditions for the use of medical marijuana. That brings the state's list of qualifying conditions to 23. The change goes into effect on July 20.
Heroin and Prescription Opioids
North Carolina House Passes Opioid Epidemic Response Act. The House on Wednesday voted to approve HB 325, the Opioid Epidemic Response Act. The Senate has already approved its version of the bill, so it now goes to the desk of Gov. Roy Cooper (D). Among other provisions, the bill would eliminate the state registration requirement for buprenorphine prescribers, decriminalize drug testing equipment used to identify contaminants in controlled substances, and removes restrictions on the use of state funds to purchase needles, syringes, or other injection supplies.
International
Mexico Murder Rates Tops 2,000 a Month for First Time. The Mexican news outlet Milenio reported 2,249 murders nationwide in June, the highest monthly tally since it began counting in 2007 and the first time the number killed in a month passed the 2,000 mark. The Mexican states with the highest death counts in June were Jalisco with 206, Mexico with 202, Baja California with 181, and Guanajuato with 176. In all four states, the Jalisco Nueva Generation cartel is playing either a direct or indirect role in the violence.
UN Will Probe Philippines Drug War Deaths. The UN Human Rights Council voted Thursday to begin an investigation into mass killings undertaken as part of Philippine President Rodrigo Duterte's war on drugs. The official death count is 6,600, but activists say it could actually be as high as 27,000. Eighteen countries on the council voted for the resolution and 14 against, including China. Fifteen others abstained, including Japan.