Facing criticism, Joe Biden walks back his marijuana "gateway theory" remarks; the FDA designated psilocybin therapy a "breakthrough therapy" for the second time, and more.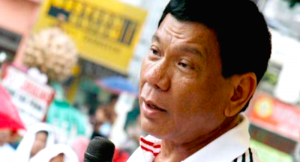 Marijuana Policy
Joe Biden Walks Back Marijuana 'Gateway Drug' Comment After Week of Criticism. Democratic presidential contender Joe Biden now says there "no evidence" marijuana is a gateway drug. That's a retreat from his widely criticized comments last week suggesting that it was a gateway drug. "I don't think it is a gateway drug. There's no evidence I've seen to suggest that," Biden said Monday in response to a reporter's question.
Psychedelics
FDA Calls Psychedelic Psilocybin a 'Breakthrough Therapy' for Severe Depression. For the second time this year, the Food and Drug Administration (FDA) has designated therapy with psilocybin a "breakthrough therapy," which will help accelerate the typically slow-moving process of drug development and review. Such a designation is only granted when preliminary evidence suggests it may be a significant improvement over existing therapies.
International
Philippines VP, Fired as Drug Czar, Warns Duterte. Vice President Leni Robredo, a critic of President Rodrigo Duterte's bloody drug war who he hired and then fired as head of an inter-agency anti-drug panel, has vowed to carry on her fight against Duterte's draconian drug policies. "When I took this job, I asked you, are you ready for me? My question to you now is what are you afraid of? Are you afraid of what I might discover? Are you afraid of what the public might discover?," Robredo said at a news conference. "If they think I will stop here, then they don't know me, I am just starting", Robredo said. "They cannot remove my determination to stop the killings and hold those responsible to account and win the fight against illegal drugs."
Trinidad and Tobago Marijuana Reform Bills Filed. Two government-backed marijuana reform bills were filed in parliament last Friday. One bill would decriminalize possession of up to 30 grams of weed but would also include new penalties for possession and sale of other drugs, such as LSD, MDMA, and ketamine. It also allows for the growth of four plants for personal use but specifies they must be male plants, which do not produce buds. The second bill would legalize the use, sale, and distribution of marijuana for medical, research, and religious purposes.
(This article was prepared by StoptheDrugWar.org's 501(c)(4) lobbying nonprofit, the Drug Reform Coordination Network, which also pays the cost of maintaining this website. DRCNet Foundation takes no positions on candidates for public office, in compliance with section 501(c)(3) of the Internal Revenue Code and does not pay for reporting that could be interpreted or misinterpreted as doing so.)