Since Mexican President Felipe Calderón called on the armed forces to join the fight against violent drug trafficking organizations, observers have warned that involving the military in law enforcement is a recipe for human rights abuses. Yesterday, the Washington Post reported allegations from victims, families, political leaders, and human rights monitors that the army has carried out forced disappearances, illegal raids, and acts of torture as it wages war on the so-called drug cartels. It is by no means the first time such allegations have been made.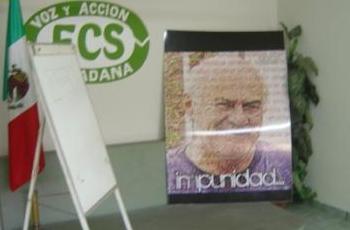 The Post report shows a clear pattern of human rights abuses across Mexico. In a mountain village in Guerrero, residents told how soldiers stuck needles under the fingernails of a disabled farmer, stabbed his 13-year-old nephew, fired on a preacher, and stole food, milk, clothing, and medicine. In Tijuana, 24 police officers arrested on drug charges in March allege that they were beaten and tortured in order to extract confessions.
It is an old story. Earlier this year, after the Mexican army roared into the border town of Ciudad Juarez to put an end to a wave of killings, residents there reported similar abuses. Last year, the Chronicle reported on soldiers killing civilians in Sinaloa and Sinaloa human rights activist Mercedes Murillo's campaign to rein in the abuses. More than 2,000 other cases, with allegations ranging from theft and robbery to rape, torture, and murder, have been filed with local and national human rights monitors.
"What happens is the army takes [suspects] back to their bases -- and of course a military base is not a place to detain people suspected of a crime -- and they begin to ask questions," said Mauricio Ibarra, who oversees investigations for the national human rights commission. "And to help them remember or to get information, they use torture."
The US supports the Calderón offensive against the cartels through the $1.4 billion Mérida Initiative, but under that legislation, 15% of those funds must be withheld until the secretary of state reports that Mexico has made progress on human rights. That report is due to be delivered to Congress within weeks. It is going to be hard for the State Department to argue that the human rights situation in Mexico is improving, but with drug war politics at stake anything could happen.