UN drug agencies join civil society in condemning Philippine drug war killings, the world's largest drug consumption facility opens in Copenhagen, the California marijuana legalization initiative sues to have "false and misleading" ballot arguments removed, and more.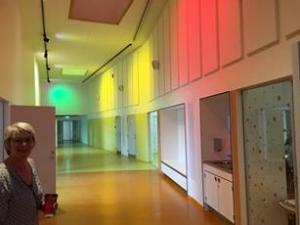 Marijuana Policy
California Prop 64 Campaign Sues to Disallow "False, Misleading" Ballot Arguments. The Prop 64 marijuana legalization campaign filed a lawsuit in state superior court in Sacramento Thursday seeking to have what it calls false or misleading statements submitted by opponents removed from ballot arguments. Ballot arguments appear in the voter information guide. The campaign wants the judge to reject or amend a number of arguments, including one that claims children will be exposed to edibles advertising and one that claims Prop 64 will remove consumer protections, among others. All legal questions around ballot arguments must be settled by August 15.
Medical Marijuana
Arkansas Poll Has Support for Medical Marijuana at 58%. A new poll of likely voters has a healthy majority for medical marijuana, with 58% saying they support it. Voters will have a chance to signal that support at the polls in November, when the Arkansans for Compassionate Care initiative will appear on the ballot. A second medical marijuana initiative, the Arkansas Medical Cannabis Amendment, is still trying to qualify for the ballot and has received an extension to gather more signatures after coming up just short last month.
New Jersey Legislature Passes Bill to Make PTSD a Qualifying Condition. The Senate Tuesday gave final approval to Assembly Bill 457, which would allow people with PTSD to use medical marijuana. The bill now goes to Gov. Chris Christie (R), who has not indicated whether he will sign or veto it.
International
UN Drug Agencies Join Chorus of Critics of Philippines Drug Killings. In a statement Wednesday, UN Office of Drugs and Crime (UNODC) executive director Yuri Fedotov said he joined UN Secretary General Ban Ki-moon in "condemning the apparent endorsement of extrajudicial killings" of alleged drug users and dealers in the country under the new administration of President Rodrigo "Death Squad" Duterte. "[Extrajudicial killing] is illegal and a breach of fundamental rights and freedoms," he said. "Such responses contravene the provisions of the international drug control conventions, do not serve the cause of justice, and will not help to ensure that 'all people can live in health, dignity and peace, with security and prosperity,' as agreed by governments in the outcome document approved at the UN General Assembly special session on the world drug problem," he said. The International Narcotics Control Board (INCB) likewise expressed its concern later the same day. In a written statement, the self-described "quasi-judicial" agency that monitors compliance with the drug conventions wrote that "should these reports prove accurate, this would constitute a serious breach of the legal obligations to which the Philippines is held by the three UN drug control conventions and by the corpus of international legal instruments to which the country has adhered."
World's Largest Drug Consumption Room Opens in Copenhagen. The drug consumption room is 1,000 square meters and includes space for both drug injecting and smoking. It is partially funded by the city of Copenhagen. Users at the site will also be able to engage with medical and social welfare services.