Despite what's been called "de facto legalization," California has arrested a half million for pot in the last decade; Tennessee's Music City moves toward decriminalization, a Montana anti-medical marijuana initiative has come up short, and more.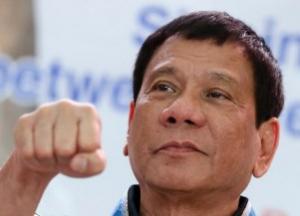 Marijuana Policy
California Saw Half a Million Marijuana Arrests in the Last Decade. And you thought pot was virtually legal there already. A new report from the Drug Policy Alliance shows that far from "de facto legalization," tens of thousands of Californians are still getting arrested for marijuana offenses each year. Even though the state decriminalized pot possession in 2011, thousands are still arrested for marijuana misdemeanors each year, and the burden of arrests falls disproportionately on blacks, Latinos, and youth.
Report Finds West Virginia Could Make Millions By Legalizing Marijuana. The West Virginia Center on Budget and Policy released a report Thursday saying that if the state legalized marijuana and taxed it at 25% of its wholesale price, the state could collect an estimated $45 million a year. And if just 10% of marijuana users living within 200 miles of the state came to buy legal weed there, the state could make $194 million a year. It would also save most of the $17 million a year it currently spends enforcing pot prohibition.
Nashville Moves Toward Marijuana Decriminalization. Tennessee's second largest city (less than a thousand people fewer than Memphis) is headed for decrim. The city council Tuesday gave its initial approval to a measure that would make possession of up to an ounce a civil infraction punishable by a $50 fine. It's not a done deal yet, though, and the police are grumbling. Stay tuned.
Medical Marijuana
Possible Arizona Pot Legalization Spurs Rush for Medical Marijuana Licenses. More than 750 people or groups have submitted applications for 31 medical marijuana dispensary licenses to be awarded in October. Medical marijuana license holders will get first crack at new adult use licenses if the Prop 205 legalization initiative passes.
Montana Anti-Medical Marijuana Initiative Fails To Qualify for Ballot, But Challenges Signature Shortfall. An initiative seeking to repeal the state's medical marijuana law has failed to qualify for the November ballot after coming up short on valid signatures. The Safe Montana campaign claims the state improperly rejected or lost signatures and has filed suit to challenge the state's decision. Meanwhile, the I-182 initiative, which would rebuild the state's largely gutted medical marijuana program, has already qualified for the ballot.
International
Philippines President Duterte Slams "Stupid" UN Criticism of Drug War Killings.President Duterte, who has presided over hundreds of drug war killings since assuming office just weeks ago, has pushed back against criticism of his policies by the United Nations. ""Here comes the UN, easily swayed, and coming with a very stupid proposition,"Duterte said in a speech on Wednesday at an event for police officers also attended by foreign diplomats. "Why would the United Nations be so easily swayed into interfering in the affairs of this republic?" Duterte has ordered police not to hesitate to kill and even urged ordinary citizens and communist rebels to join in the war against drugs. Drug users are "not viable human beings," he said.