Marijuana reform foes in Arizona and Missouri go to court to try to block initiatives, a second Arkansas medical marijuana initiative is poised to qualify for the ballot, Duterte's festival of death continues apace, and more.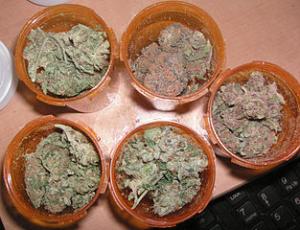 Marijuana Policy
Arizona Legalization Foes Appeal to State Supreme Court to Block Initiative. Even though a state superior court judge last week ruled that their challenge to the Prop 205 legalization initiative made no legitimate claims, the plaintiffs in the lawsuit have vowed to take their case to the state Supreme Court.
Medical Marijuana
Second Arkansas Initiative Should Qualify for Ballot. There's already one medical marijuana initiative on the ballot, the Arkansas Medical Cannabis Act, but there could be another. Backers of the Arkansas Medical Marijuana Amendment handed in additional signatures last Friday after they came up short in the original round of petitioning. The amendment needed 84,589 valid voter signatures, but only came up with 72,000 valid ones on July 8. Being so close, however, qualified the amendment for a second round of signature gathering, and it has now handed in another 35,000 raw signatures, meaning it should now qualify. If both initiatives appear on the ballot and both pass, the one with the most votes will become law.
Missouri DAs Seek to Block Medical Marijuana Initiative Campaigns Challenge on Invalidated Signatures. A dozen state prosecutors have filed legal action to block the New Approach Missouri medical marijuana initiative from getting on the ballot. The group is challenging official signature counts that say it came up short, but the DAs argue that that isn't the real issue. They argue that the state cannot put on the ballot issues that would result in laws in conflict with US law.
International
Duterte's Philippines Drug War Death Toll Doubles to 1800. The number of people killed in President Rodrigo Duterte's campaign against drug users and sellers has now reached 1,800, police said Monday. Police said they had killed more than 700 drug offenders, while more than 1,000 killings were carried out "outside police work." The UN has called on Manila to end the extra-judicial killings, but Duterte has responded by saying he could quit the UN.
Mexico Police Accused of Massacring 22 Suspected Cartel Members. The deaths of 22 alleged cartel members in a May 2015 incident at a ranch in Michoacan was not a gun battle, but a mass execution, the country's human rights commission declared last Friday. The commission said police killed the men, then moved bodies and planted guns to support the official account that there had been a shoot-out. "The investigation confirmed facts that show grave human rights violations attributable to public servants of the federal police," said the commission president, Luis Raul Gonzalez Perez. National Security Commissioner Renato Sales, who oversees the federal police, rejected that charge, and did so at a press conference called before the commission had finished its own.