Top DEA officials have left the agency for positions with opioid-producing pharmaceutical companies, Pennsylvania's roll-out of medical marijuana starts rolling, Oregon's largest city will allow pot delivery services, and more.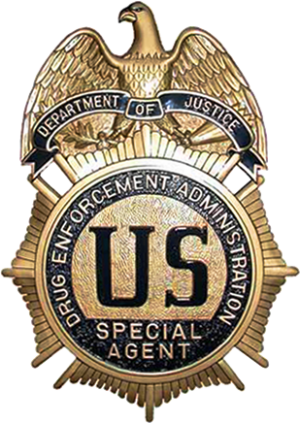 Marijuana Policy
New Hampshire Legislators Will Try Again to Legalize It Next Year. After years of frustration, state Senate Minority Leader Jeff Woodburn (D-Dalton) says next year is the best chance yet for legalization. Woodburn says he is drafting a two-part bill, with the first part essentially legalizing possession, cultivation, and sales by removing all criminal penalties and the second part setting up a study committee to put together a regulatory system for an adult use market by 2019 or 2020. A new governor, John Sununu, Jr., may ease the way. Unlike his Democratic predecessor, Maggie Hassan, Sununu has shown an openness to considering reforms.
Portland, Oregon, Okays Delivery Services. The city council voted Wednesday to approve "marijuana couriers" and other marijuana-related "micro-businesses" as a means of removing financial barriers for would-be entrepreneurs. Portland is the only city in the state to have approved pot delivery services.
Medical Marijuana
Arizona Prosecutor Will Appeal Ruling Telling Him Not to Obstruct Medical Marijuana Businesses. Maricopa County (Phoenix) Attorney Bill Montgomery said Wednesday he will ask the state Supreme Court to review a ruling a day earlier from the Court of Appeals that rejected his argument that federal law preempts the state's medical marijuana and approve zoning for a medical marijuana dispensary in Sun City. He said the ruling against him undermines federalism and the "fundamental principle of the rule of law."
Pennsylvania Will Issue 27 Dispensary Permits in First Phase of Program Roll-Out. The state will authorize up to 27 dispensary permits during a process that begins with applications opening in mid-January and able to be submitted between February 20 and March 20. Each dispensary is allowed two secondary locations, meaning up to 81 medical marijuana shops could open in this first phase. The state medical marijuana law allows for up to 50 dispensary permits to be issued. State officials said they expected dispensaries to be open for business by mid-2018.
Heroin and Prescription Opioids
Dozens of Top DEA Officials Leave to Go to Work for Opioid Pharmaceutical Companies. It's the revolving door at work: Dozens of DEA officials have been hired by pharmaceutical companies that manufacture or distribute opioid pain medications, most of them directly from the DEA's diversion division, which is responsible for regulating the industry. The hires come in the midst of a DEA crackdown to curb rising opioid use. "The number of employees recruited from that division points to a deliberate strategy by the pharmaceutical industry to hire people who are the biggest headaches for them," said John Carnevale, former director of planning for the White House's Office of National Drug Control Policy, who now runs a consulting firm. "These people understand how DEA operates, the culture around diversion and DEA;s goals, and they can advise their clients how to stay within the guidelines."
Drug Testing
Wisconsin Governor Doesn't Want to Drug Test Students, Just Poor People. Gov. Scott Walker (R) said that while he wants to fight opioid use, he doesn't think drug testing high school students is a high priority. "There are plenty of ideas that have come up, but this isn't one of them," he said in reference to a bill filed by Rep. Joel Kleefisch (R-Oconomowoc). He is down with forcing people on food stamps to undergo drug tests, though.
International
Indonesia Anti-Drug Chief Says Drug Dealers and Users Should Be Shot. Taking a page from Philippines President Rodrigo Duterte, Budi Waseso, head of the National Narcotics Agency, has called for the killing of drug dealers and users. "Don't hesitate to shoot drug traffickers, drug dealers and drug users. Anyone involved in drug trafficking should be punished harshly, including traitors in the BNN [National Narcotics Agency] body. "Drug dealers have been all out in their efforts to market drugs. We have to be all out as well to fight them," said Budi, adding that the agency is already cooperating with the military to tackle drug-related crimes. "For the military, I think the word war can already be interpreted. Let's together clear these drugs for the sake of future generations," added Budi.