California is hiring pot regulators, Michigan is looking for medical marijuana stakeholders to craft new dispensary regulations, Oregon's governor and top cop stick up for legal weed in a letter to Attorney General Sessions, and more.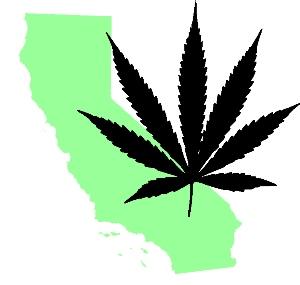 Marijuana Policy
California Seeks to Hire Pot Regulators. With legal recreational cultivation and sales set to begin early next year, the state is looking to hire more than 120 employees in its Bureau of Cannabis Control, CalCannabisCultivation Licensing office, and the Department of Public Health. Most of the positions are for program and legal analysts, information systems analysts, and staff services managers, but there are also positions for 16 environmental scientists around the state. Get more information at: https://jobs.ca.gov.
Massachusetts Governor Names Legalization Foe to Pot Regulatory Board. Gov. Charlie Baker (R) has named Sen. Jennifer Flanagan (D-Leominster) to the five-member Cannabis Control Commission. Flanagan opposed the successful initiative that legalized marijuana in the state, but played a key role in writing a 2016 state law aimed at easing the state's opioid epidemic, and Baker touted her experience with substance abuse prevention and treatment and recovery as key to the achieving the state's goal of "effective, responsible, and safe implementation of adult use of marijuana."
Oregon Governor, Head of State Police Defend Legal Marijuana in Letters to Sessions. Gov. Kate Brown (D) and State Police Superintendent Travis Hampton sent letters to US Attorney General Jeff Sessions Tuesday defending the state's legal marijuana industry. They criticized an earlier Sessions letter to them that cited an Oregon State Police draft report that said Oregon marijuana was being diverted to other states. Brown and Hampton said the report was only a draft and had flawed data and conclusions. Brown also noted that the state has adopted new laws aimed at making it easier to go after people unlawfully exporting Oregon pot.
Medical Marijuana
Michigan Regulators Seeks Participants for Stakeholder Working Groups. The state Bureau of Medical Marihuana Regulation is forming stakeholder working groups to help guide and set policy on regulations for a new law that will allow dispensaries in the state. The bureau is working with the Medical Marijuana Licensing Board to come up with regulations for areas including growing, processing, transport, and related issues. Click on the link for information about how to apply to participate.
International
Philippines Human Rights Agency Raises Alarm Over House-to-House Drug Testing. The Philippines Commission on Human Rights said Thursday expressed concern over house-to-house drug testing in Quezon City neighborhoods. In a statement, commission Chairperson Chito Gascon said he worried that anyone testing positive for drugs could be put on a drugs watch list and possible later be killed. Gascon noted that there is no provision in Philippine law allowing police to conduct drug tests. "While the Commission recognizes the efforts of the law enforcement agents in curbing the deleterious effects of dangerous drugs, they must be constantly mindful of the reasonable limits of their authority," he said. Police denied they were going house-to-house to drug test people, although a photograph accompanying the linked article appears to show them doing just that.