A North Carolina medical marijuana bill is moving, an Idaho initiative campaign is not, and more.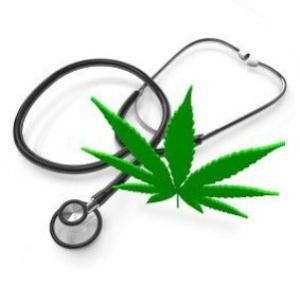 Idaho
Idaho Medical Marijuana Initiative Campaign Comes Up Short on Signatures. Kind Idaho, the group behind an effort to get a medical marijuana initiative on the 2024 ballot, announced Wednesday that it had come up short on signatures. The group said it had managed to collect only about 10 percent of the nearly 70,000 valid voter signatures needed to qualify for the ballot. It cited organizational problems and a lack of national support for the effort.
Kansas
Kansas Senate Committee Will Hold Informational Hearing on Medical Marijuana This Week. The Senate Committee on Federal and State Affairs will hold informational hearings Wednesday and Thursday on the legalization of medical marijuana. No bill has been filed yet this session, but pressure is mounting with neighboring Missouri having legalized recreational marijuana last November and neighboring Oklahoma set to vote on recreational legalization next month. "You know, Kansas, sometimes we're kind of behind on things and, you know, we hear about it all the time where people are going across the state line to purchase those items," said medical marijuana supporter Sen. Oletha Faust-Goudeau, the ranking Democrat on the committee.
North Carolina
North Carolina SenateGives Initial Approval to Medical Marijuana Bill. The state Senate on Tuesday voted to approve Senate Bill 3, the North Carolina Compassionate Use Act, on a second reading. It still needs to be approved in a third reading before being sent to the House, and that is expected to happen within a few days. House leaders said they were positioned to pass the bill, too, despite having blocked a similar bill last year. The bill would allow patients with a specified list of ailments to use medical marijuana and buy it from licensed dispensaries. The bill contains neither home cultivation nor social equity provisions.
Pennsylvania
Pennsylvania GOP State Senator Pushes State to Reconsider Gun Restrictions on Medical Marijuana Patients. In the wake of a federal judge's recent ruling that the federal government's ban on gun ownership for marijuana users is unconstitutional, state Sen. Dan Laughlin (R) is calling on state law enforcement to protect the rights of medical marijuana patients by bringing state policy in line with that ruling Currently, the state bars people from obtaining a gun license if they acknowledge being "an unlawful user" of marijuana, and even medical marijuana use in states where it is legal remains technically illegal under federal law. "I believe Pennsylvania can take a measured approach to lifting the prohibition on otherwise qualified medical cannabis users from obtaining their license to carry," Laughlin wrote. Since the federal court ruling, it is time for "reconsideration of the question on these forms."