The taxman is happy in Oregon, Vermont's governor would be happy if the House passed the pot bill, New Orleans is a signature away from decriminalizing pot, Wisconsin's governor signs a package of bills to tamp down heroin and pain pill use, and more.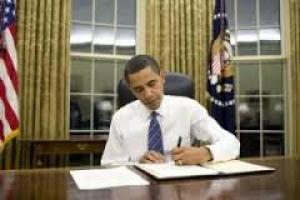 Marijuana Policy
Oregon Took in $3.48 Million in Marijuana Taxes in January. Even though legal marijuana is still for sale only through medical marijuana dispensaries, the state still sold an estimated $14 million worth of non-medical weed, resulting in the $3 million-plus funding gift to the state. State officials had predicted the take would be about $1 million.
Vermont Governor Urges House to Pass Legalization Bill. Gov. Peter Shumlin (D) told legislators "the time is now to take a smarter approach to marijuana" in a statement released Friday. "The stakes are important. The bill passed by the Vermont Senate would represent the most careful, deliberate attempt to regulate marijuana in America. Before passing the bill, the Senate took testimony from experts, asked the right questions, and learned lessons from those states that have legalized marijuana already. The result is a bill to create a system which would represent a huge improvement over the status quo….The choice in front of Vermonters and their elected representatives in the next couple of months is whether we want our state to take a rational step to end an antiquated War on Drugs policy that almost everyone agrees has failed. We can take a smarter approach in Vermont and be prepared for whatever other states around us do. But we must have the courage to do it." The House has taken up the legalization bill, Senate Bill 241, this week.
New Orleans City Council Approves Decriminalization. The council voted unanimously Thursday night to approve an ordinance allowing police to write tickets instead of arresting people caught in possession of small amounts of marijuana. Fines will start at $40 and be capped at $100. The ordinance still needs to be signed by Mayor Mitch Landrieu.
Heroin and Prescription Opioids
Wisconsin Governor Signs Bill Package Targeting Heroin, Pain Pills. The package signed by Gov. Scott Walker (R) includes Assembly Bill 364, which requires doctors to check a database whenever they fill or refill a prescription for abusable drugs; Assembly Bill 365, which requires police to provide information to the Prescription Drug Monitoring database when they find evidence of prescription drugs being abused or stolen; Assembly Bill 366, which requires pain clinics to be certified by the state; Assembly Bill 367, which requires methadone clinics to provide relapse and other information to the state; Assembly Bill 658, which makes it a crime to possess a use a masking agent to foil a drug test; and Assembly Bill 659, which streamlines rules for opioid treatment programs.
Drug Policy
House Democrats Urge Obama to Go Big at the UNGASS on Drugs. Fourteen House Democrats have urged President Obama to use the UNGASS as a bully pulpit for a call for substantive global drug reforms and moving away from failed criminalization strategies. Led by Reps. Earl Blumenauer (OR) and John Conyers (MI), the group urged the president to "take full advantage of this timely and powerful event to communicate our progress toward a more effective, science-based approach to drugs to the rest of the world." The Democrats called for Obama himself to deliver the US position before the General Assembly. "That unique platform gives you the opportunity to elevate the 2016 UNGASS on the World Drug Problem and change the way drug policy is approached, not only domestically, but also around the world, establishing the United States' commitment to a new approach on an international scale," the letter reads.
International
Canada Petition Calling for Full Marijuana Legalization Gaining Steam. A petition asking the Canadian government to fully repeal marijuana prohibition is picking up signatures, especially in British Columbia. There are more than 12,000 signatures so far, more than 5,000 of them from BC. The petition launched by federal Green Party leader Elizabeth May calls for removing marijuana from the Controlled Drugs and Substances Act, ending police actions against existing storefronts, granting of pardons and expungements of criminal records to pot criminals, and leaving the regulation and taxation of marijuana commerce to the states. The Liberal government has said it is going to legalize it, but it hasn't said how or when.