Seattle and surrounding King County are on a path to establish the country's first supervised drug consumption sites as part of a broader campaign to address heroin and prescription opioid misuse. A 99-page report released last week by the Heroin and Prescription Opiate Addiction Task Force calls for setting up at least two of the sites, one in the city and one in the suburbs, as part of a pilot project.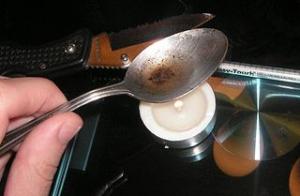 The facilities, modeled on the Canadian government-funded
InSite
supervised injection site in Vancouver, just 140 miles to the north, would be places where users could legally inject their drugs while under medical supervision and be put in contact with treatment and other social services. There have been no fatal overdoses in the 13-year history of InSite.
Although such facilities, which also operate in various European countries and Australia, have been proven to reduce overdose deaths and drug use-related disease, improve local quality of life, and improve the lives of drug users, they remain controversial, with foes accusing them of "enabling" drug use. Thus, the report refers to them not as "safe injection sites," or even "supervised consumption sites," but as the anodyne "Community Health Engagement Locations" (CHELs).
"If it's a strategy that saves lives then regardless of the political discomfort, I think it is something we have to move forward," said County Executive Dow Constantine, discussing the plan at a news conference last week.
The safe sites will address the region's high levels of opioid and heroin use, or what the task force called "the region's growing and increasingly lethal heroin and opioid epidemic." As the task force noted, the number of fatal overdoses in the county has tripled in recent years, with the rate of death rising from roughly one a week (49) in 2009 to one very other day (156) in 2014. The current wave of opioid use appears centered on young people, with the number of people under 30 seeking treatment doubling between 2006 and 2014, and now, more young people are entering detox for heroin than for alcohol.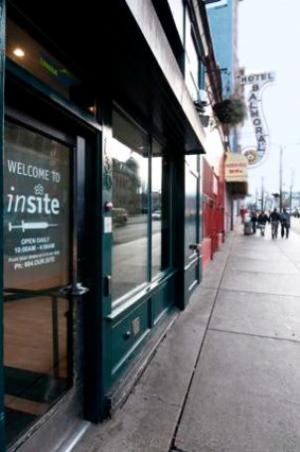 Overdose deaths actually dropped last year to 132, thanks to Good Samaritan laws that shield people who aid overdose victims from prosecution and to the wider use of the opioid overdose reversal drug naloxone. But that's still 132 King County residents who needn't have died. Task force members said the CHELs would help reduce that number even further.
"The heroin epidemic has had a profound effect not just on our region, but across our country as a whole," said Seattle Mayor Ed Murray. "It is critical that we not only move forward with meaningful solutions that support prevention and treatment, but that we remove the stigma surrounding addiction that often creates barriers to those seeking help.
Not only are key local elected officials on board, so is King County Sheriff John Urquhart. He said the safe site plan was workable.
"As long as there was strong, very strong, emphasis on education, services, and recovery, I would say that yes, the benefits outweigh the drawbacks," he said. "We will never make any headway in the war on drugs until we turn the war into a health issue."
The region may willing to embrace this ground-breaking harm reduction measure, but it is going to require some sort of federal dispensation to get around the Controlled Substances Act and the DEA. How that is going to happen remains to be seen, but Seattle is ready.
The task force wasn't just about CHELs. In fact, the safe sites are just a small, if key, component of a broad-based, far-ranging strategy to attack the problem. The task force report's recommendations come in three categories: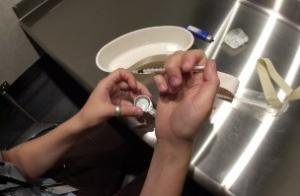 Primary Prevention
Increase public awareness of effects of opioid use, including overdose and opioid-use disorder.
Promote safe storage and disposal of medications.
Work with schools and health-care providers to improve the screening practices and better identify opioid use.
Treatment Expansion and Enhancement
Make buprenorphine more accessible for people who have opiate-use disorders.
Develop treatment on demand for all types of substance-use disorders.Increase treatment capacity so that it's accessible when and where someone is ready to receive help.
Health and Harm Reduction
Continue to distribute more naloxone kits and making training available to homeless service providers, emergency responders and law enforcement officers.
Create a three-year pilot project that will include at least two locations where adults with substance-use disorders will have access to on-site services while safely consuming opioids or other substances under the supervision of trained healthcare providers.
Will Seattle and King County be able to actual implement the CHELs? Will the federal government act as obstacle or facilitator? That remains to be seen, but harm reductionists, policymakers, and drug users in cities such as Portland, San Francisco, and New York will be watching closely. There have been murmurs about getting such sites up and running there, too.