Seattle will join San Francisco is expunging past petty pot possession convictions, the HHS secretary denies the reality of medical marijuana, the DOJ wants to toughen up a bill aimed at opioid makers and distributors, Colombia and the US reach an agreement on drug policy goals, and more.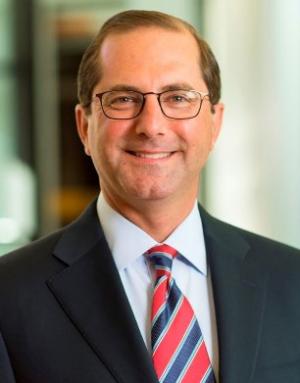 Marijuana Policy
New Jersey Pot Legalization Hearing Today. The Assembly Oversight Committee is holding a hearing today on marijuana legalization, the first step in getting a legalization bill through the legislature. Sen. Nicholas Scutari (D) has filed Senate Bill 380, which would legalize the possession of small amounts of pot and allow for taxed and regulated sales, but other bills could also be filed, including bills that only decriminalize—not legalize—marijuana.
Oregon Senate Approves Bill to Fund Enforcement Against Black Market Operations. The state Senate voted last Friday to approve Senate Bill 1544, which would create the Illegal Marijuana Market Enforcement Grant Program within the Criminal Justice Commission. The program would offer $1.5 million a year over six years to help local governments with costs incurred in going after illicit cultivation and production. The bill now goes to the House of Representatives for consideration.
Seattle to Expunge Misdemeanor Pot Possession Convictions. Mayor Jenny Durkan and City Attorney Pete Holmes announced last Thursday that they will clear the records of people who were prosecuted for misdemeanor pot possession prior to the legalization of marijuana in 2012. The city estimates some 500 to 600 convictions dating back to 1977 will be overturned.
Medical Marijuana
Health and Human Services Secretary Says "No Such Thing" as Medical Marijuana. Health and Human Services Secretary Alex Azar refused last Friday to acknowledge that marijuana has any medicinal uses. In response to a question at an Ohio press conference about opioids about the role of medical marijuana in treating them, he replied: "There really is no such thing as medical marijuana," he said at an Ohio press conference on opioids. "There is no FDA-approved use of marijuana, a botanical plant. I just want to be very clear about that."
Heroin and Prescription Opioids
Justice Department Wants Congress to Stiffen Opioid Legislation. In a letter last Wednesday to the head of a congressional committee investigating the opioid industry, Assistant Attorney General Stephen E. Boyd urged Congress to rewrite a bill passed with the pharmaceutical industry's blessing that the DEA says undermines its efforts to go after companies suspected of violating the drug laws. The Ensuring Patient Access and Effective Drug Enforcement Act was pushed through Congress in 2016 by a small group of lawmakers backed by drug companies, including then Rep. Tom Marino (R-PA), who was forced to back away from a nomination to head the drug czar's office after a CBS News investigative report on the law last fall.
Oregon House Approves Opioid Treatment Access Bill. The House last Thursday approved House Bill 4143, which "requires Director of Department of Consumer and Business Services to study barriers to effective treatment for and recovery from substance use disorders, including addictions to opioids and opiates, and to report and make recommendations to Legislative Assembly not later than June 30, 2018." The bill now goes to Gov. Kate Brown (D) for her signature.
Pennsylvania Governor Says State Will Ease Access to Opioid Treatment Medications. Gov. Tom Wolf (D) announced last Thursday that the state is ending a policy that slowed treatment for people addicted to opioids. The state's Medicaid program will no longer require doctors to get prior approval when prescribing drugs such as Suboxone and Vivitrol, used in what's known as medication-assisted treatment (MAT). "MATs work — they're part of an overall strategy that can help all kinds of people," Wolf said. "This step that I'm announcing today is going to increase access to this lifesaving treatment for those who suffer from substance use disorder across the commonwealth."
Foreign Policy
US, Colombia Agree to Expand Anti-Drug Cooperation, Set Goal of 50% Coca Reduction. The United States and Colombia reached an agreement last Friday on cooperation in their joint anti-drug campaigns. The two countries pledged to expand their anti-drug cooperation, which has as an expressed goal or reducing the country's coca and cocaine production by 50% by 2023.