Five Texas cities will vote on non-binding marijuana reform measures this fall, the New York legislative session ends without passing a safe injection site bill, and more.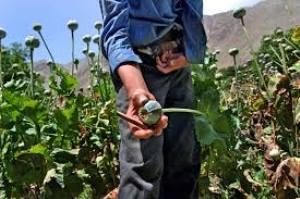 Marijuana Policy
New York Bill to Crack Down on Illicit Marijuana Possession and Sales Dies. The Senate last week approved Senate Bill 9452, which would expand the state Office of Cannabis Management's authority to seize illicit marijuana and the Department of Taxation and Finance's authority to civilly penalize people for selling marijuana illegally. But the bill died without action in the Assembly as the legislative session came to an end. The bill aimed at "grey market" operators -- retail outlets that are selling weed without being licensed. No licenses for pot shops have been issued yet. The bill would have made it a Class A misdemeanor for distributors and retailers to sell weed without a license. Fines for possession of illicit marijuana would have doubled to $400 per ounce of flower and $1,000 for each illicit plant.
Five Texas Cities Will Vote on Marijuana Reforms. Ground Game Texas, which is pushing for marijuana reform across the state, announced last Friday that it had gathered enough signatures to qualify a non-binding decriminalization initiative in the Central Texas town of Harker Heights, bringing to five the number of towns in the state that will have a chance to vote on marijuana reform this year. The other cities are Elgin, Killeen, and San Marcos in Central Texas and Denton in North Texas.
Harm Reduction
New York Safe Injection Site Bill Dies as Session Ends. A bill that would have paved the way for safe injection sites in the state, Assembly Bill 224, had died as the legislative session ends. The bill managed to win an Assembly committee vote, but went no further. Other harm reduction bills also died, including one that would require treatment providers to offer clients access to buprenorphine (Senate Bill 6746) and another that would have decriminalized buprenorphine (Assembly Bill 646). On the other hand, a bill that would eliminate copays at methadone clinics for people with private insurance (Senate Bill 5690) passed.
International
Afghan Taliban Launch Campaign to Eradicate Poppy Crop. Two months after issuing an edict banning opium poppy cultivation in the country, the Taliban has announced it has begun a campaign to eradicate poppy production, with the goal of wiping out the country's massive yield of opium and heroin. For all of this century, Afghanistan has been the world's leading opium and heroin producer, accounting for more than 80 percent of global output. People violating the ban "will be arrested and tried according to Sharia laws in relevant courts," said Taliban deputy interior minister for counternarcotics, Mullah Abdul Haq Akhund. But with the country in profound economic crisis after the departure of Western troops and economic aid last summer, the ban threatens one of the country's most vibrant economic sectors and the livelihoods of millions of poor farm and day laborer families. "If we are not allowed to cultivate this crop, we will not earn anything," one farmer told the Associated Press. Nonetheless, "We are committed to bringing poppy cultivation to zero," said Interior Ministry spokesman Abdul Nafi Takor.