Two leading advocates of marijuana legalization at the statehouse came out swinging during a Thursday press conference to push the issue forward. Assemblyman Tom Ammiano (D-San Francisco), author of AB 390, the California legalization bill, and Rep. Roger Goodman (D-Kirkland), cosponsor of HB 2401, the Washington state legalization bill, both said the time to legalize marijuana has come.
"We're very excited, we've gained a lot of traction, and the political will seems to be there," said Ammiano, whose bill has already had one committee hearing and heads for an Assembly Public Safety Committee vote next month. "There also seems to be a populist dimension, as evidenced by the legalization initiative, which has qualified for the ballot."
Ammiano was referring to the Tax and Regulate Cannabis 2010 initiative sponsored by Oakland medical marijuana entrepreneur Richard Lee, which formally announced this week that it had secured sufficient signatures to make the November 2010 ballot. (The Chronicle reported on that story two weeks ago.
"My bill would generate much needed revenue for the state," Ammiano continued. "We are in an historic economic and fiscal crisis, and taxing marijuana is just common sense."
But, Ammiano added, it isn't all about the dollars. "This is not just about the revenue," he said, "this is a social justice issue. People of color, specifically African-Americans, are being disproportionately arrested," the San Francisco assemblyman charged.
While opponents of legalization want to talk about its social costs, said Ammiano, that argument needs to be turned around. "We need to be talking about the social costs or prohibition," he said. "As a parent and grandparent, I'm concerned about the easy access that young people have, and I'm concerned about the chaos that prohibition brings, which is what we now have in California."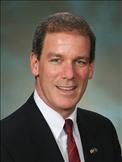 If the California legislature is moving toward legalization, Washington's is right behind it, said Goodman, who represents a suburban Seattle district, and whose day job when the legislature is out of session is headingthe King County Bar Association's Drug Policy Project. "We're following California's lead," Goodman said. "This is an issue that has been simmering and is now ripe for public discussions. Finally, rationality is being allowed in this discussion."
Goodman said he didn't intend to waste his time on a bill that had no chance of passage. "If we didn't think we could do this, we wouldn't be doing it at all," he said. "This is not an idle effort."
Marijuana legalization addresses a whole set of legitimate public policy objectives, said Goodman. "Let's protect our children, let's get it off the streets, let's be fiscally responsible," he said. "Let's talk regulation instead of prohibition because we can't afford that anymore. This issue has been sexy too long; it's time to make it boring. Let's talk about a regulatory framework for cultivation and sales and about storage and about quality control and about times and places for sales, the same way we talk about controlling liquor and pharmaceuticals."
The Washington bill, which was pre-filed for next year's session earlier this month, has not, naturally enough, advanced as far as Ammiano's California bill. But Goodman said it would move and could be modified during the legislative process. "We need public input into the rulemaking," he said. "This bill is a work in progress."
California and Washington are not the only states with active marijuana legalization efforts. In the Northeast, both Vermont and Massachusetts saw bills introduced this year. But despite rising support nationwide for legalization, the West Coast still seems the best bet.
"Polls show increasing levels of public support all around the country for making marijuana legal," said Julie Harris, managing director of public policy for the Drug Policy Alliance (DPA), which arranged the press conference. "Marijuana is increasingly seen as a mainstream substance used recreationally and unproblematic ally by millions of Americans. We see tremendous momentum in favor of making marijuana legal, yet we still see 850,000 Americans arrested for it every year," Harris noted.
"With so many states facing fiscal crises and draconian budget cuts, why are we wasting our precious law enforcement resources on nothing more serious than using marijuana?" Harris asked. "It's time we move toward a system of reasonable regulation."
Legalization needn't worry about federal marijuana prohibition, said DPA staff attorney Theshia Naidoo. "There is nothing in federal law that requires states to criminalize any particular conduct," she said. "States have the ability to decide what conduct is illegal or not under state law. The federal Controlled Substances Act criminalizes the possession, cultivation, and sale of marijuana under federal law, but does not compel the states to criminalize marijuana," Naidoo argued.
"The federal government may criminalize marijuana, but it cannot force the states to criminalize or to enforce federal prohibition," she reiterated. "The states are free to opt out of federal marijuana prohibition."
California looks to be the first state likely to break with federal prohibition -- either through the legislature or at the ballot box -- but cracks in the dam of pot prohibition are starting to show up elsewhere as well.