Support for marijuana legalization is at an all-time high in the CBS poll, Philadelphia's mayor joins the legalization chorus, Massachusetts drops more than 20,000 tainted drug convictions, and more.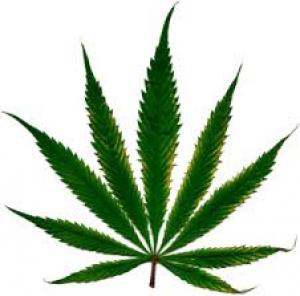 Marijuana Policy
New CBS Poll Has Legalization Support at All-Time High. A New CBS poll has support for marijuana legalization at 61%, up an impressive five points over the same poll last year. Even more people -- 71% -- want the federal government to butt out of marijuana policy in states where it is legal.
DC Activists Arrested for 4/20 Capitol Hill Joint Giveaway. Eight DC-based marijuana reform activists were arrested last Thursday on the capitol grounds after police raided their "joint session" where the planned to give away joints to anyone with a valid congressional ID. Only two of the activists, including lead gadfly Adam Eidinger, were actually charged, but those charged now face local marijuana charges in DC. Police had recommended federal charges.
Philadelphia Mayor Calls for Legalization. Mayor Jim Kenney (D) has come out in favor of freeing the weed. "The real solution to this is legalizing it in the state of Pennsylvania as they did in Colorado," said Mayor Kenney. "We won't have to use police resources in these kinds of activities and actions." The mayor's comments came as he responded to questions about a Saturday raid on a marijuana "smokeasy" where 22 people were arrested.
Medical Marijuana
Iowa Legislature Approves Last-Minute CBD Expansion Bill. In the space of four hours early last Saturday, the legislature saw a CBD cannabis oil bill introduced, considered, and approved by both houses. The bill would allow a sunsetted CBD law to continue to be in effect.
Maryland Begins Open Enrollment for Patients. People who want to register as medical marijuana patients can now do so, the Maryland Medical Cannabis Commission has announced. The commission has further information at its website, mmcc.maryland.gov.
Montana House Approves Medical Marijuana Regulatory Bill. The House on Monday approved Senate Bill 333, which will set up a tax and regulatory structure for medical marijuana in the state. The Senate approved the bill, with amendments, last week, but the House now has to hold one more vote before sending the bill to the governor.
Heroin and Prescription Opioids
New York Allocates $200 Million to Fight Heroin and Opioid Abuse. Budget legislation just signed by Gov. Andrew Cuomo (D) devotes some $200 million to fighting the state's opioid crisis. About $145 million will go to in- and out-patient treatment services, $6 million will fund the use of the opioid overdose reversal drug naloxone, and the balance will go to prevention.
Drug Policy
Drug Policy Researchers and Advocates Join March for Science. Dozens of drug and public health policy researchers and advocates took part in last Saturday's March for Science in downtown Los Angeles. "I can't believe I have to march for objective reality," one sign at the march read. The scientists of all stripes marched to demand that policy be made on empirical evidence, a demand increasingly fraught as science faces the Trump administration.
Drug Testing
Maine GOP Lawmakers Are Back With Another Welfare Drug Testing Bill. Packaged as part of a campaign against welfare fraud, a new welfare drug testing bill has been filed in Augusta. The bill would require screening of welfare applicants, with those who have drug felonies or who are suspected of drug use being required to undergo drug testing.
Law Enforcement
Massachusetts Drops 21,000 Tainted Drug Convictions. The Supreme Judicial Court last Thursday vacated some 21,587 drug convictions after prosecuting attorneys said they would be unable or unwilling to prosecute them. The convictions are all tainted by links to a disgraced state chemist who admitted faking test results in 2013.
International
US Offers to Help Fund Mexico Opium Eradication. US Assistant Secretary of State for International Narcotics and Law Enforcement Affairs ("drugs and thugs") William Brownfield said in an interview last Friday that the US has offered Mexico help in eradicating opium poppies. "We would be prepared to support (opium eradication efforts) should we reach a basic agreement in terms of how they would do more and better eradication in the future," Brownfield said. "That is on the table, but I don't want you to conclude that it's a done deal, because we still have to work through the details," he added. Mexico supplies the vast majority of heroin consumed in the US.