The Michigan legislature is moving forward on a couple of fronts, San Francisco prosecutors try suing Tenderloin drug dealers, and more.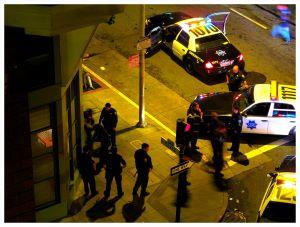 Marijuana Policy
Michigan Legislature Passes Expungement Bill. A bill that would automatically expunge criminal records for those convicted of marijuana offenses has passed the legislature. Under the bill, people convicted of those offenses would not have to apply and their records would be cleared seven years after their misdemeanor sentence or 10 years for a felony offense. The bill is part of a six-bill package, which Gov. Gretchen Whitmer is expected to sign into law, also would allow people with misdemeanor marijuana convictions to clear the offenses sooner if they would not have been considered crimes after voters' legalization of marijuana in 2018. They could start applying 180 days after the law is enacted -- late March or early April.
Drug Policy
Drug Use Rose During Pandemic, Study Finds. A study published Wednesday in the American Medical Association's JAMA Network found that drug test positivity rates for cocaine, fentanyl, heroin and methamphetamine have increased nationwide during the COVID-19 pandemic. Coauthored by the Department of Health and Human Services and Millennium Health, the study was based on urine drug test results from 150,000 patients between Nov. 14 and July 10. The study found that people were 19% more likely to test positive for cocaine, 67% more likely to test positive for fentanyl, 33% more likely to test positive for heroin, andd 23% more likely to test positive for methamphetamine.
Michigan Bill to Lift SNAP Drug Felony Ban Advances. A bill that would end the state's permanent ban on food assistance for people with two or more drug convictions passed out of the Senate Families, Seniors and Veterans committee this week. The measure, SB 1006, is sponsored by State Senate Minority Leader Jim Ananich (D-Flint), and is now headed for a Senate floor vote.
San Francisco Sues 28 Tenderloin Drug Dealers, Seeks to Ban Them from Area. The city has sued 28 alleged drug dealers in the Tenderloin, where drug dealing and open drug use is common, in a bid to clean up the area. City Attorney Dennis Herrera said the lawsuits would bar the defendants from a 50-square-block area of the Tenderloin and part of the adjoining South of Market neighborhood. Of the 28 defendants, 27 live outside the city, and all have multiple arrests for sale or possession of cocaine, methamphetamine, heroin and fentanyl.