The Maryland Court of Appeals rules that the smell of marijuana is not sufficient probable cause to justify an officer stop, the DC city council ponders reserving some medical marijuana licenses for formerly incarcerated drug offenders, and more.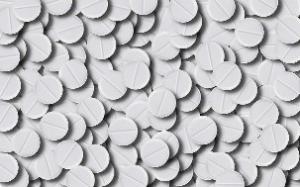 Marijuana Policy
Maryland Appeals Court Rules Smell of Marijuana Doesn't Justify Officer Stops. The state Court of Special Appeals ruled last week that simply smelling the odor of marijuana does not justify a police officer stopping and investigating someone. The court held that police need "reasonable suspicion" that a crime has been committed and that just smelling marijuana doesn't meet that standard. The state decriminalized the possession of up to 10 grams back in 2004, and the court held that since possession of less than that amount is not a crime and since the "odor of marijuana alone does not indicate the quantity, if any, in someone's possession," police cannot rely solely on the odor to conduct a stop and investigation.
Medical Marijuana
Louisiana House Approves Bill to Allow Patients to Use Smokable Marijuana. The House on Monday voted 73-26 to approve House Bill 391, which would expand the state's limited medical marijuana program to allow patients to purchase whole-flower marijuana. The measure now heads to the Senate.
DC Council Considers Legislation to Reserve Some Business Licenses for Formerly Incarcerated Drug Offenders. The city council on Tuesday is taking up legislation that would reserve some new medical marijuana licenses for people who have done time for drug offenses. It is the latest move by the District to try to increase equity in the industry. The bill instructs the Alcoholic Beverage Regulation Administration, which regulates the industry, to reserve at least one dispensary license, one cultivation center license, and one testing lab license for ex-offenders.
Heroin and Prescription Opioids
Drug Distribution Companies Go on Trial for Allegedly Fomenting Opioid Addiction Crisis. A federal lawsuit targeting a trio of big drug distribution companies for their role in the ongoing opioid addiction crisis got underway Monday in Huntington, West Virginia. The city of Huntington is suing AmerisourceBergen Drug Company, Cardinal Health Inc, and the McKesson Corporation and alleging they pumped 1.1 billion opioid pain pills into the state, leading to widespread addiction and more than 1,700 opioid overdose deaths statewide. The lawsuit does not address the need of chronic pain patients to have access to sometimes large amounts of prescription opioids. It is one of hundreds filed against drug makers and distributors over the opioid crisis.
Psychedelics
Ecstasy Shown to Help with PTSD When Paired with Therapy. A study about to be published in Nature Medicine found that people with sever post-traumatic stress disorder (PTSD) who were given MDMA (Ecstasy) in conjunction with talk therapy experienced a significantly greater reduction in symptom severity than those who got therapy and a placebo. The study also reported no serious adverse effects, although some participants experienced mild nausea and loss of appetite.