Another poll has a solid national majority for marijuana legalization, an Ohio judge gets punished for jailing a court spectator for refusing a drug test, and more.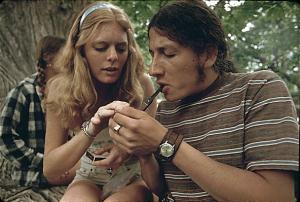 Marijuana Policy
Rasmussen Poll Has Solid Majority Support for Marijuana Legalization. A new Rasmussen poll has support for marijuana legalization at 62 percent, with only 23 percent opposed. The poll comes just days after a Gallup poll reported support for marijuana legalization holding steady at 68 percent. Even 54 percent of Republicans support legalization, along with 68 percent of Democrats and 62 percent among independents. When respondents were asked if legalization should be done at the local, state, or federal level, 47 percent said the federal government should be in charge, 32 favored the states, and 11 percent wanted local action.
Infrastructure Bill Includes Provision Allowing Research with Marijuana from Pot Shops. The massive infrastructure spending bill approved by the House last Friday includes a provision that will eventually allow researchers access to the marijuana actually being consumed by users instead of relying only on government-grown marijuana from its farm in Mississippi. That provision will require the transportation secretary to work with the attorney general and the secretary of Health and Human Services to create a report within two years with recommendations on allowing scientists access to storefront marijuana to study impaired driving.
Federal Housing Authority to Continue Taking Punitive Actions Against Marijuana Consumers. In response to a request for clarification from to Rep. Elizabeth Holmes-Norton (D-DC), the Department of Housing and Urban Development (HUD) has reaffirmed its longstanding policy of banning marijuana users from federally-subsidized housing, even in states where it is legal. In a letter to Holmes-Norton, the agency says that it will continue to enforce policies that involve the "termination of the tenancy of any household" in instances where a tenant is found to have engaged in the use of a controlled substance while on the premises — "including [the use of] state legalized medical marijuana." Because marijuana remains classified under federal law as a Schedule I controlled substance, "HUD prohibits the admission of users of marijuana to HUD assisted housing, including those who use medical marijuana," the letter reads.
South Dakota Activists Miss Initiative Signature Deadline but Look to Federal Court Decision for More Time. South Dakotans for Better Marijuana Laws announced Sunday that they would not turn in signatures for a marijuana legalization initiative by a Monday deadline, but are hoping that a federal court ruling will give them until next May to qualify for the November 2022 ballot. In August, the federal district court in the state ruled that the state's election law requiring signatures be handed in a year before the election was unconstitutional, pushing the deadline to the May before the election and enjoined officials from enforcing that provision. The administration of Gov. Kristi Noem (R) is appealing the decision, but the activists argue that "the May 3 deadline is the law in South Dakota and we feel confident that we can rely on that extension." Voters in the state approved a marijuana legalization initiative in 2020, but it has been blocked by lower courts and a final decision is still pending at the state Supreme Court.
Drug Testing
Ohio Judge Suspended for Jailing Spectator over Drug Test Refusal. The state Supreme Court has suspended a Seneca County judge for a year without pay for ordering a courtroom spectator to undergo a drug test and then holding that person in contempt and jailing her for refusing to do so. In the unanimous opinion, the court held that Judge Mark Repp violated rules of professional conduct for judges in the state, including a failure to perform all his judicial duties fairly and impartially. The woman, who was the girlfriend of the defendant before the court "suffered great personal indignities and emotional distress as the result of the security and medical screenings she had to endure during her incarceration, on top of the anxiety regarding the care and well-being of her two young children." The boyfriend was a drug court participant, and the Supreme Court held tat Repp's behavior toward him and his girlfriend was "undignified, improper, and discourteous."
International
Malaysia Okays Use of Medical Marijuana. Heath Minister Khairy Jamaluddin has formally acknowledged that marijuana can be used for medicinal purposes. The acknowledgement came in response to a question from parliament. Jamaluddin said the medicinal use of marijuana complies with Malaysian drug laws, but that imports and the wholesale trade must be licensed. Medical marijuana should be sold by a registered medical practitioner or pharmacist. "Therefore, if there are parties who have sufficient scientific evidence to use cannabis (hemp) for any medicinal purpose by taking into account the aspects of quality, safety and effectiveness, then the application to register cannabis products for medicinal purposes can be submitted to DCA [Drug Control Authority]] to be evaluated and registered under the Control of Drugs and Cosmetics Regulation 1984 in order to be marketed in Malaysia," Khairy said in a written reply to the enquiry.
Singapore Delays Appeal Hearing on Man Set to Be Executed for 1.5 Ounces of Heroin. The nation's top court has postponed an appeal hearing for Malaysian national Nagenthran K. Dharmalingam, who was sentenced to death for trying to smuggle 1.5 grams of heroin into the country. Dharmalingam, who his attorneys say is intellectually disabled, was set to be executed Monday, but was delayed amidst an international campaign by human rights groups when the high court accepted an appeal. The hearing was originally set for Tuesday, with Dharmalingam set to be executed Wednesday if he lost on appeal. The appeals court noted that Dharmalingam had tested positive for COVID-19 and sent him away from the courtroom Tuesday, saying, "We have to issue a stay of the execution until all proceedings are concluded. That is the proper order of things."