Wisconsin's governor vetoes a bill that would have dramatically hiked criminal penalties for butane marijuana extraction, the Jalisco New Generation Cartel is now making bombs to deploy against the military, and more.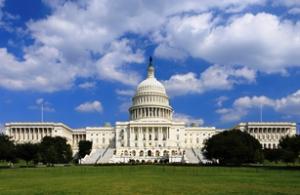 Marijuana Policy
Schumer Says He Aims to File His Marijuana Legalization Bill in April. Senate Majority Leader Chuck Schumer (D-NY) announced last Friday that he plans to formally introduce his marijuana legalization bill in April. "In the coming weeks, we're ramping up our outreach -- and we expect to introduce final legislation. Our goal is to do it in April," Schumer said. "Then we begin the nationwide push, spearheaded by New York, to get the federal law done. As majority leader, I can set priorities. This is a priority for me." Schumer's bill, the Cannabis Administration and Opportunity Act (CAOA), was first released in draft from last July, and advocates had grown increasingly impatient with the lack of movement since then, especially after he blocked passage of the SAFE Banking Act, which the House had approved and attached to a defense spending bill. But now, Schumer has signaled movement ahead.
Wisconsin Governor Vetoes Bill to Ramp Up Penalties for Marijuana Extraction. Gov. Tony Evers last Friday vetoed a bill that would have significantly increased criminal penalties for people using butane or similar fuels to process marijuana for extracts. The measure, Assembly Bill 440, would have made using butane to extract marijuana a Class E felony punishable by up to 15 years in prison. It is currently a Class I felony with a maximum 3 ½ year sentence. In his veto message, Evers said, "I am vetoing this bill in its entirety because I object to increasing criminal offenses or penalties related to marijuana use," adding that "marijuana criminalization has had a disproportionate impact on communities of color, especially in Wisconsin." Evers supports marijuana legalization, but has made no headway with the Republican-led legislature.
Drug Testing
Study Questions Reliability of Maternal Drug Testing. A study presented at 2022 Pregnancy Meeting of the Society for Maternal-Fetal Medicine last Friday is raising more questions about the drug testing of pregnant women after it found that maternal urine samples and samples of the meconium from their newborn babies frequently produce different results. That disagreement (or "discordance") could trigger inappropriate interventions by child protective services, including separation of infants from their mothers, the researchers said.
"There's a very big debate right now in the obstetrics and perinatology communities about the utility of biochemical testing and the identification of high-risk women," said lead author Cassandra Heiselman, DO, MPH, clinical assistant professor in the Department of Obstetrics, Gynecology and Reproductive Medicine at the Renaissance School of Medicine at Stony Brook University, Stony Brook, New York, told Medscape Medical News. "We know that each biochemical test has limitations, which can include basically the inability to detect all substances, especially synthetic opioids like fentanyl, [and] the possibility for false results."
Ironically, marijuana use was the most common factor associated with a positive meconium test. "Some studies have shown cannabis use in the second trimester can show up in meconium testing even if the mother has stopped that behavior," Heiselman said. "Then there is also cross-reactivity with other substances that can lead to higher false positive results, especially in the urine toxicology."
International
Mexican Drug Cartel Turns to IEDs to Use Against Army as Drug War Rages On. In a first in Mexico's drug wars, the Jalisco New Generation Cartel has deployed homemade bombs, or improvised explosive devices (IEDs) against the Mexican military. The attacks came on Saturday in Tepalcatepec in the western state of Michoacan, which has been riven with criminal conflicts for months. The bombs were described as pipe bombs with a cone-shaped cap to direct the explosion. Local self-defense forces fighting the cartel said the bombs did extensive damage to a military armored vehicle. This is just the latest escalation for the cartel, which last month resorted to dropping bombs from drones on its rivals.