One Arkansas marijuana legalization campaign calls it quits for this year, the Louisiana Senate has passed a medical marijuana expansion bill, Tyson Timbs finally gets his Land Rover back, and more.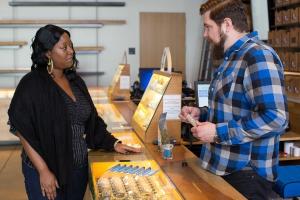 Marijuana Policy
Arkansas Marijuana Legalization Initiative Campaign Stops Signature-Gathering. Arkansas True Grass, which sought to place a constitutional amendment legalizing marijuana on the November ballot, has given up on this year, citing difficulties caused by the coronavirus pandemic. The group needed 90,000 valid voter signatures by July 3 to qualify, but now says it will turn its sights to 2022. Another initiative campaign, Arkansans for Cannabis Reform, continues to gather signatures.
Medical Marijuana
Louisiana Senate Approves Medical Marijuana Expansion Bill. The Senate voted 28-6 Wednesday to approve House Bill 819, which would end a rule requiring doctors to register with the state to recommend it and give them broad authority to recommend for any debilitating health condition. The bill has already passed the House but has to go back to the lower chamber to approve amendments made in the Senate.
Montana to "Untether" Medical Marijuana Users, Allowing Multiple Providers. As of next Tuesday, medical marijuana patients will no longer be stuck using a sole provider. Under a bill approved last year, patients will now be able to seek their medicine from any dispensary or provider. That bill allows patients to purchase up to one ounce per day, with a maximum of five ounces per month. But the daily purchase limit is temporarily suspended in a bid to reduce the number of in-store visits because of the coronavirus pandemic.
Oklahoma Activists Call for Legislature to Reconvene to Override Governor's Veto of Medical Marijuana Delivery Bill. After Gov. Kevin Stitt (R) last week vetoed a bill that would have allowed for medical marijuana deliveries, activists are calling on lawmakers to reconvene to override that veto. While other vetoes by Stitt were successfully overridden, the Senate refused to vote on this one, with the Senate leader's office saying "there was not enough support to override the veto in the Senate and it was not close."
Asset Forfeiture
Indiana Man in US Supreme Court Asset Forfeiture Case Finally Gets His Vehicle Back. Tyson Timbs, the Indiana man whose seized Land Rover resulted in a Supreme Court decision scaling back civil asset forfeiture, has finally gotten his vehicle back -- six years after it was seized over a drug bust. After the Supreme Court decision, a state court judge ordered the state to return Timbs' vehicle "immediately." That was April 27. Now, it's actually happened.
Foreign Policy
US Army Unit to Arrive in Colombia on Drug Fighting Mission. The US Embassy in Bogota announced Wednesday that a US Security Force Assistance Brigade will arrive in Colombia early next month. "SFAB's mission in Colombia is an opportunity to demonstrate our mutual commitment against drug trafficking and support for regional peace, respect for sovereignty and the lasting promise to defend shared ideals and values," said US Southern Commander Admiral Craig Faller in a statement. The move comes as Colombia's coca cultivation and cocaine production are a record high levels.