Virginia has now decriminalized small-time marijuana possession, a marijuana legalization bill is moving again in the US Virgin Islands, "deaths of despair" have leveled off, a study finds, and more.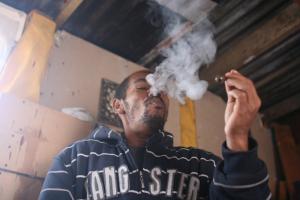 Marijuana Policy
US Virgin Island Governor Unveils Revised Marijuana Legalization Bill. Gov. Albert Bryan Jr. (D) has released a revised marijuana legalization bill and sent it to the territorial Senate for consideration. Bryan is emphasizing the potential for marijuana taxes to help fund the territory's retirement system for government workers. The revised bill would address social equity issues by creating a micro-cultivator permit and would allow patients but not recreational consumers to grow their own. The bill would also limit non-residents to buying seven grams a day, while residents could buy an ounce each day.
Virginia Governor Signs Marijuana Decriminalization Bills. Gov. Ralph Northam (D) on Thursday signed a pair of identical bills that decriminalize marijuana possession in the state, making it the 27th state to do so. The bills are SB 2 and HB 972. The legislature passed the measures in March, but Northam recommended a series of amendments and sent it back to the House and Senate for consideration. The legislators accepted 15 of 17 recommendations and sent the measures back to Northam, who was satisfied enough to sign them into law.
Drug Policy
"Deaths of Despair" Plateaued in 2018, Study Finds. Deaths from alcohol, drugs, and suicide -- so-called "deaths of despair" -- hit a peak in 2017 and leveled off in 2018, according to a study from the Trust for America's Health. The leveling off was largely attributable to a decline in drug overdose deaths that year, the first such decrease in a decade. But deaths due to alcohol, synthetic opioids, cocaine and suicide increased, particularly among people of color, according to the report.
International
Colombia Coca Eradicators Spared from Coronavirus Lockdown. Colombian President Ivan Duque has ordered a nationwide lockdown to combat the spread of the coronavirus but has created an exception that allows coca eradication campaigns to move forward largely unabated. The move comes amidst intense US pressure to reduce the country's cocaine production. The campaign has also led to at least two deaths in clashes between security forces and local residents.