The DEA selects some old blood to review its overseas operations, a new Maryland poll shows a slight decline in support for marijuana legalization--but still a majority--and more.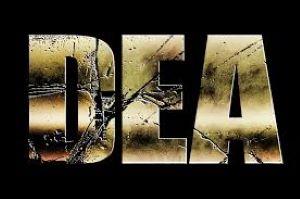 Marijuana Policy
Maryland Poll Show Slight Dip in Support for Marijuana Legalization. Support for marijuana legalization in the state has dropped from 67 percent in March to 60 percent now, according to a new Goucher Poll. The poll has nearly two-thirds of Democrats supporting legalization, while just under half of Republicans do. The poll comes as the state legislature ponders whether to send a marijuana legalization question to the ballot next year.
Psychedelics
Detroit Will Vote on Natural Psychedelics Lowest Priority Initiative Next Week. Voters in Detroit will have a chance next Tuesday to approve municipal Proposal E, which would "make the personal possession and therapeutic use of Entheogenic Plants by adults the city's lowest law-enforcement priority." The proposal includes natural plant- and fungi-based psychedelics, such as peyote and magic mushrooms, but not synthesized psychedelics, such as LSD. If the measure passes, Detroit would join Ann Arbor among Michigan cities that have embraced psychedelic reforms. Ann Arbor decriminalized psychedelic plants in September 2020. A similar measure has been introduced in the state Senate by Sens. Adam Hollier (D-Detroit) and Jeff Irwin (D-Ann Arbor).
Law Enforcement
DEA Announces Foreign Operations Review Team. In August, the Drug Enforcement Administration announced a comprehensive review of DEA's foreign operations strategy to assess effectiveness, strengths, and areas for improvement. The agency announced Tuesday that the team will be led by two unreconstructed drug warriors, former DEA Administrator Jack Lawn and former Assistant US Attorney for the Southern District of New York Boyd Johnson, who conducted and supervised investigations in all eight of DEA's global regions. Johnson is currently a senior partner with the WilmerHale law firm, where he specialized in cross-border reviews around corruption, money laundering, and fraud.