Renewed clashes between prison gangs linked to rival drug cartels left at least 68 more dead over the weekend, an Oklahoma marijuana legalization initiative gets hit with a nuisance lawsuit, and more.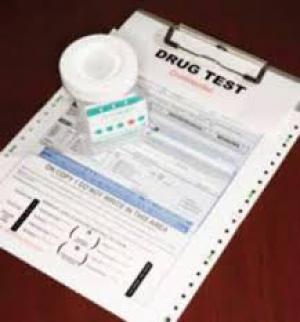 Marijuana Policy
Indiana Democratic Party Calls for Marijuana Legalization. The Indiana Democratic Party, has announced its full support for marijuana legalization and called on the General Assembly to get the job done. They also called on Gov. Eric Holcomb (R) to rescind his opposition to legalization. Bills to legalize marijuana have so far gone nowhere in the GOP-dominated legislature, but the Democrats said legalization "would provide the opportunity to create an additional revenue stream for the state, create good-paying jobs, develop a long-term cash crop for Indiana's ag and business communities, provide medicinal opportunities for people like the state's veterans and seniors, and could start the process of expunging records for simple possession across the state."
Oklahoma Marijuana Legalization Initiative Hit with Legal Challenge. A marijuana legalization initiative sponsored by Oklahomans for Responsible Cannabis Action is being challenged in court by an incarcerated person, Paul Tay. Tay's lawsuit raises numerous claims about the constitutionality of the initiative, including challenging the validity of signatures gathered in Indian County. "We believe that we have a really strong case," ORCA Director Jed Green said. "[The man filing this challenge] wants attention… this is the second time that he's done this." Green called the lawsuit "a shotgun challenge," going after multiple points and seeing if any of them stick. Green says the challenge is what he calls a shotgun challenge, going after multiple points and seeing if any of them stick. "We don't believe that a lot of it is really pertinent," he said. There will be a hearing on the challenge on December 14.
Drug Testing
Pennsylvania ACLU Opposes Bill to Compel Parental Drug Screening in Abuse and Neglect Cases. The ACLU of Pennsylvania has come out against HB 1737, which would allow county children and youth services (CYS) agencies to obtain court orders to compel parents to undergo drug and alcohol testing during child welfare investigations if there is evidence that impairment due to drug or alcohol use is a contributing cause of alleged abuse or neglect. "Because drug testing is considered a search, both the Pennsylvania and United States Constitutions require the government to show that it has probable cause before it can compel an individual to undergo a drug test," the group said. "HB 1737 would permit unconstitutional intrusions on parents' privacy rights because it does not contain a requirement that a CYS agency have probable cause to believe that an act of child abuse or neglect has occurred and that drug testing the parent will reveal evidence relating to such abuse." The bill passed the House last week.
International
Ecuador Prison Clash Leaves at Least 68 Dead. In the latest outbreak of fighting among prison gangs linked to international drug trafficking groups, at least 68 prisoners were killed in an hours-long gun battle Saturday inside the Litoral Penitentiary, the country's largest prison. This is the second major outbreak of violence at Litoral in less than two months. In September, 119 prisoners were killed in gang-related clashes there. Another 79 prisoners were killed in clashes last February. So far this year, more than 300 prisoners have died in the violence. The prison violence comes amid a national state of emergency decreed by President Guillermo Lasso in October that empowers security forces to fight drug trafficking and other crimes. The country's prisons hold some 40,000 inmates, including 15,000 jailed awaiting trial, and are filled way above capacity.