Here is the good, the bad, and the ugly in international drug policy developments in 2022. (Read about 2022's good, bad and ugly in domestic drug policy here.)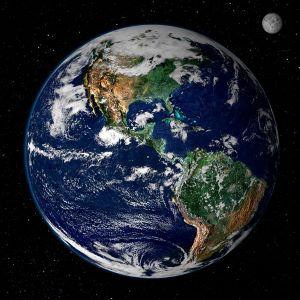 1. The Taliban Bans Opium
With the withdrawal of US and coalition forces and subsequent rapid collapse of the Afghan government in August 2001, the Taliban once again took power in Kabul. During its earlier rule, it banned opium cultivation in 1997 (with little impact) and again in 2000. But after the Taliban was overthrown in late 2001, the country saw two decades of massive opium production, making Afghanistan the world's leading supplier of opium and heroin, accounting for more than 80 percent of global supply throughout this century.
Upon resuming its control of the country, the Taliban once again instituted a ban on opium cultivation, making a formal announcement of a ban in April 2022. Even now, at the end of the year, it is too early to tell how serious the Taliban are or how effective the ban will be, although UN Special Representative in Afghanistan Roza Otunbayeva reported in December that there is evidence the ban is being implemented. "Fields planted before and after the declaration have been destroyed," she said. "We will not be able to verify the actual implementation of this ban until early next year but the intention behind it is commendable. Nonetheless, the ban will have a negative effect on the income of individual farmers as few alternative livelihood programs were put in place."
This year, though, the opium crop is "the most profitable in years," the UN reported in November, with cultivation up by nearly a third and prices soaring because of the looming ban. Sowing of the 2023 crop was supposed to be done by November, and it is unclear how much uncertainty about how the ban will be enforced has affected the sowing of the crop. The answer will come in the spring when it is harvest time for the poppy crop.
2. Colombia Elects a Former Guerrilla Drug War Critic as President
In an election that has overturned a decades-long status quo in Colombian politics and threatens to upend US-Colombia relations, former leftist guerrilla and Bogota Mayor Gustavo Petro won the presidency in June. He beat his competitor, Trumpian businessman Rodolfo Hernández, by a margin of 50.44% to 47.03%.
Petro is a harsh critic of the US-imposed war on drugs, which he says has cost a million Latin American lives even as the US has spent $20 billion since the days of Plan Colombia to wage a drug war entwined with a vicious counterinsurgency. That spending may have helped drive the leftist guerrillas of the FARC to the negotiating table -- a peace accord was signed in 2016 -- but it has not stopped the coca and cocaine trade, which is now undergoing a boom.
After Petro's election, but before he took office in August, a truth commission appointed as part of the 2016 peace accords called for the government to quit focusing on suppressing illicit drugs and instead take the global lead in moving to "strict legal regulation" of those substances. It recommended a new approach to illicit drug production that focuses more on sustainable development and less on the eradication of coca. The commission's recommendations are non-binding, but Petro has said he will follow them.
Petro has been in office for less than six months, but he already held a first assembly of coca growers and called for a regional assembly to discuss hemispheric drug policy. He has also angered the US by vowing not to extradite drug traffickers, and threatening to move toward cocaine decriminalizationand ban the spraying of coca fields with herbicides.
Cocaine decriminalization is not happening yet, but marijuana legalization is. A legalization bill has passed the House and Senate, clearing the way for final votes early next year. Look for Colombia to continue to steer a course away from drug war orthodoxy as the Petro presidency continues.
3. Duterte Leaves Office but His Philippine Drug War Legacy Lingers
Filipino President Rodrigo Duterte became ex-president Duterte in June, having finished his six-year term and leaving a legacy of bloody drug war killings. The Philippines National Police have officially admitted killing more than 6,200, but human rights groups put the total toll of dead in Duterte's drug war at around 30,000, with many killed by shadowy vigilantes.
The widespread drug killings under Duterte were condemned by Western governments and human rights groups and sparked an investigation by the International Criminal Court as a possible crime against humanity.
Duterte's successor, President Ferdinand "Bongbong" Marcos Jr., the son of the deposed former dictator, is attempting to portray his own drug policies as distinct from Duterte's lethal efforts, but he's made clear that he is not planning to undertake a policy change, his claim to focus on rehabilitation has yet to substantially materialize, and the government's few current "drug rehabilitation" programs are involuntary, coercive, and expose drug users to further stigma.
And Philippines police are continuing to kill people in the name of fighting drugs, albeit at a lower level than during the Duterte era. In November, police tried to claim the death toll was "very minimal," saying only 46 people had been killed since June 30, when Marcos took office. But the government's habit of lying, obstructing, and obfuscating, so well developed under Duterte, appears to remain intact under Marcos. An independent estimate from the University of the Philippines Third World Studies Center put the actual number of people killed in drug war incidents at 127, nearly three times the police number.
4. Mexico's Drug War Continues Unabated
Four years into his six-year term, President Andres Manuel Lopez Obrador (AMLO) is having no more luck with his "kisses not bullets" approach to his country's violent drug trafficking organizations than his predecessors did with their various efforts to rein in the so-called cartels. After four years of AMLO, the country has seen 140,000 murders, most of them committed by the cartels. That is a 61 percent increase over the same four-year period under his immediate predecessor, Enrique Pena Nieto.
AMLO has also scrapped the Federal Police, replacing them with the National Guard, which he wants to fold into the armed forces. In a worrying sign, the military is now shouldering more and more of the overall responsibility for dealing with violent.
And it is not working. The competing cartels periodically take a respite from trying to kill each other and go to work terrorizing the state and its agents, as was the case in August and September, when the cartels and allied gangs rampaged across four states, shutting down roads and businesses, burning vehicles and businesses, and attacking police and troops, including a stunning series of attacks in Tijuana.
Meanwhile, the cartels continue to work away assiduously at their main enterprise: exporting massive amounts of methamphetamine and fentanyl into the United States.
5. Canada's British Columbia Wins Approval for Drug Decriminalization
Faced with an intractable drug overdose problem, British Columbia, long a leader in progressive approaches to drug policy, in October 2021 requested an exemption from the federal Controlled Drugs and Substances Act to allow it to decriminalize the possession of small amounts of drugs such as cocaine, heroin, and methamphetamine. Health Canada granted that exemption in June 2022.
The new measure goes into effect on January 31, 2023 and will extend three years to January 31, 2026. Under the decrim plan, possession of up to 2.5 grams of those drugs (cumulatively) will not result in arrest or confiscation of the drugs. While decriminalization is a first in Canada, activists in Vancouver and throughout the province are critical of the low weight limits and of the fact that minors will continue to be arrested regardless of the weight of the drugs they are carrying.
British Columbia's pending drug decriminalization will be first for Canada, but it's not the first in North America. Mexico decriminalized drug possession in 2009 and Oregon voters decriminalized drug possession in 2020.
6. Saudi Arabia Resumes Death Penalty for Drug Offenses
After halting executions of drug offenders in January 2020, Saudi Arabia suddenly and without warning resumed them on November 10. Two weeks later, it announced that 20 men had been executed for drug offenses. Dozens of people remain on death row for drug offenses and face imminent execution.On November 22, the Office of the United Nations High Commissioner for Human Rights urged the Saudi government to halt the imminent execution of one drug prisoner and called on the Saudi authorities to adopt an official moratorium on executions for drug-related offenses, commute death sentences for drug-related offences, and guarantee the right to a fair trial for all defendants, including those accused of committing such crimes, in line with the law and its international obligations.
Nearly three dozen NGOS led by the European Saudi Organization for Human Rights, Harm Reduction International, and the World Coalition Against the Death Penalty have called on the International Narcotics Control Board and the United Nations Office on Drugs and Crime to act on urgent measures in response to the series of drug-related executions carried out by the Kingdom of Saudi Arabia since November 10.
Globally, 146 countries, including 20 member states of the Organization of Islamic Cooperation, have abolished the death penalty. The United Nations does not consider drug offenses to be among the most "serious" crimes that would warrant the death penalty, and resort to the death penalty for such offenses contradicts the standards of the United Nations Office on Drugs and Crime and the International Narcotics Control Board.
7. Pakistan Moves to End Death Penalty for Drug Offenses
At year's end, Pakistan's lower house, the National Assembly, passed the Control of Narcotic Substances Amendment Bill 2022, which abolishes the death sentence for drug dealing and converts it into a life sentence. The bill comes as the country has seen a spate of executions for different sorts of offenses since 2014, when it lifted a six-year moratorium on the death penalty in the wake of a terrorist attack on an army school that left 132 children dead.
The vote came just weeks after Saudi Arabia's execution of three Pakistani nationals when it suddenly resumed drug executions in November.
Earlier in the year, the Senate Standing Committee on Anti-Narcotics approved keeping the death penalty for certain trafficking offenses, but in September, President Arif Alvia approved the amendment allowing for life sentences instead.
8. Russia Weaponizes Its Draconian Drug Laws to Turn American Athlete Brittney Griner into a New Cold War Political Pawn
Russia has long used its draconian drug laws against its own citizens, including dissidents, but this year the Kremlin was able to deploy them as a means of pressuring the United States when Russian customs officials arrested American women's basketball star on drug trafficking charges as she entered the country to play off-season pro ball a week before Russian troops invaded Ukraine.
Russia has theoretically adopted the decriminalization of small-scale drug possession, but officers commonly find just enough of a drug to file criminal charges, as was the case with Griner. Although Griner was found with vape cartridges containing less than a gram of medically-recommended cannabis oil, she was charged not with drug possession but with smuggling "a significant amount" of proscribed drugs, a crime that carries a prison sentence of up to ten years.
She was duly convicted in a Russian court and sentenced to 9 ½ years in a Russian prison, creating an embarrassment and distraction for the Biden administration, which faced mounting pressure to win her release. After months of behind-the-scenes negotiations, a prisoner swap was announced, and Griner was released in December in exchange for convicted Russian arms dealer Viktor Bout, who had been sentenced to a minimum of 25 years in prison in 2011 (after already serving three years in pretrial detention).
9. European Countries Move Down Path to Marijuana Legalization
Late last year, Malta became the first European country to legalize marijuana, and this year, several other countries have been taking steps along the same path. In June, Luxembourg move to enact marijuana reforms, although it has retreated from "legalization" to "regulation," and is proposing the decriminalization of up to three grams of marijuana and allowing the cultivation of up to four plants at home. The government had originally proposed full-blown commercial legalization back in 2018 and says that still remains its goal.
In October, Germany unveiled its marijuana legalization plan. The health ministry rolled out a plan that includes the decriminalization of the possession of up to 30 grams of marijuana as well as allowing for the sale of marijuana to adults in a regulated marketplace. The German government will also consult with the European Union's executive commission to ensure that the legalization plan complies with EU laws and will move forward "on this basis" only if the EU approves.
And in November, the Czech Republic began drafting a marijuana legalization bill. The country has already legalized medical marijuana and decriminalized the possession of up to 10 grams of marijuana for adult use, but the country's center-right governing coalition has now begun the process of a drafting a full marijuana legalization bill. The issue was pushed by the Czech Pirate Party, the smallest member of the governing coalition, which said legalization would "make the Czech Republic a freer country" and "bring billions into public budgets."
10. Thailand Kind of, Sort of Legalizes Marijuana
In June, the Thai government removed marijuana from the country's narcotics list, allowing people to grow all the weed they want and freeing more than 3,000 marijuana prisoners. But the law only legalizes marijuana extracts containing less than 0.2 percent THC, meaning that while people can grow all the plants they want, consuming what they produce will remain technically illegal, as is the case with sales now.
But that has not stopped the use and sale of full-potency marijuana. What began as a flowering of edibles and tinctures shops in June has now morphed into a full-blown recreational marijuana scene, with thousands of dispensaries of dubious legality and the government impotently warning a tide of marijuana tourists they are not welcome.
The government's marijuana moves have been confusing and controversial, and the government is attempting to bring some order to the situation with a 95-article Marijuana Bill that seeks to regulate gray areas around cultivation, consumption, and sales. That bill is expected to be passed before the country's next general in May.