Colorado activists want to de-legalize weed, Nepalese communists want to re-legalize weed, the Afghan and US governments spar over opium production, and more.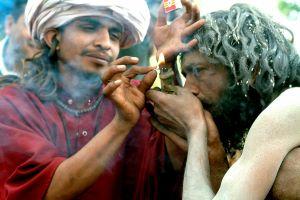 Marijuana Policy
Colorado Initiative Would Undo Marijuana Legalization. A pair of activist attorneys have filed Ballot Proposal #249, which would repeal the section of the state constitution that legalizes marijuana. The proposal is only four sentences long, with the key sentence being: "Article XVIII, Section 16 of the Colorado Constitution (Personal Use and Regulation of Marijuana) is repealed." The proposal does not seek to change the status quo around legal medical marijuana and hemp. It is currently being reviewed by Legislative Council Staff before heading to the secretary of state's office for title review. Only slightly more than one-third of voters polled in 2016 (the most recent data) supported reversing legalization.
Virginia Marijuana Decriminalization Bill Passes House, Needs One More Vote in Senate. The House has approved HB 972, which would make simple pot possession an infraction punishable by no more than a $25 fine. Under current state law, it is a misdemeanor punishable by up to 30 days in jail and a $500 fine for a first offense. The bill also ends driver's license suspensions for adults and treats hash oil like marijuana, instead of the Schedule I substance it is currently considered. The Senate version of the bill also advanced, passing the Finance and Appropriations Committee with a vote 12-3. It now heads for a final Senate floor vote.
International
ONDCP Releases Data on Poppy Cultivation and Potential Opium Production in Afghanistan. The White House Office of National Drug Control Policy (ONDCP—the drug czar's office) has released the results of the annual US Government estimate measuring poppy cultivation and potential opium production in Afghanistan. The US government estimate found poppy cultivation decreased in 2019 compared to 2018, but potential pure opium production increased. Poppy cultivation in Afghanistan declined 28 percent, from 221,000 hectares in 2018 to 160,000 hectares in 2019. Conversely, potential pure opium production increased by 21 percent, from 5,550 metric tons in 2018 to 6,700 metric tons in 2019. Low opium prices at planting time drove the decline in cultivation. The rise in potential pure production is a direct result of favorable weather and harvesting conditions.
Afghanistan Interior Ministry Denies ONDCP Opium Report. The Ministry of the Interior has challenged the ONDCP report about a surge of Afghan opium production, saying there has been a significant reduction in drug production in the county because counter-narcotics police have conducted "several raids to destroy it." Officials also cited tighter border controls. "I can assure you about reduction of narcotic products. There are several reasons behind it, the night raids, draught, and narcotics price has downed and recently poppy cultivation in Iraq has scaled up," added Deputy Ministry of Counter Narcotics Najibullah Ahmadi.
Colombia Sets Goal of Eradicating 320,000 Acres of Coca This Year. Defense Minister Carlos Holmes Trujillo said Monday that Colombia hopes to eradicate some 321,237 acres (130,000 hectares) of coca this year. Tools to achieve that goal could include the aerial spraying of the herbicide glyphosate. The country is under constant pressure from the US, the principal market for Colombian cocaine, to reduce coca cultivation. Last year, Colombia destroyed about 250,000 acres of coca using manual eradication. Aerial spraying of glyphosate was banned in 2015, but President Ivan Duque's government is working to get around that ban and reintroduce the practice.
Nepal's Ruling Communist Party Proposes Marijuana Legalization. Lawmakers from the ruling Communist Party have proposed legalizing marijuana in the country, which has a long history of use. Some 46 members of the party filed the proposal in the parliament. "Legalizing marijuana will help the poor farmers and since most of the Western world, which was reason for making it illegal in the first place, have already ended the prohibition, Nepal should also lift the ban," lawmaker Birod Khatiwada said Monday. Marijuana was only criminalized in 1976 under Western pressure after Nepal developed a reputation as a cannabis-friendly destination on the counter-cultural hippie trail in the 1960s.