In a groundbreaking move a year ago now, Oregon voters approved decriminalization for personal use amounts of all illicit drugs, with Measure 110 passing with a healthy 59 percent of the vote. That made the state the first in the US to make this dramatic break with decades of the war on drugs. Now, as other states pondering a similar move look for evidence to bolster their case, some of the initial results in Oregon are looking pretty impressive.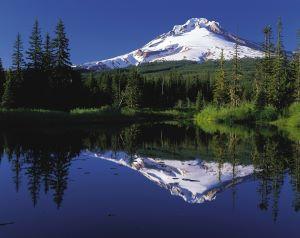 Measure 110 promised not only thousands fewer drug arrests, but also a turn from the punitive to the compassionate -- providing hundreds of millions of dollars for greatly expanded access to evidence-informed drug treatment, peer support, housing, and harm reduction services, without raising taxes to do so. Services would be funded through excess marijuana tax revenue (over $45 million) and savings from no longer arresting, incarcerating, and prosecuting people for drug possession. State analysts estimated the excess marijuana tax revenue alone should result in
over $100 million in funding for services in the first year
and up to $129 million by 2027.
The state analysts were off the mark. Last week, the Drug Policy Alliance (DPA), whose legislative action arm, Drug Policy Action spearheaded the successful campaign, and the Oregon Health Justice Recovery Alliance, which is working to implement treatment, harm reduction, and support programs, announced they had secured funding of $302 million over the next two years. That's over $150 million a year, including $30 million lawmakers agreed to release ahead of schedule in May of this year.
That initial round of grants went to 70 organizations in 26 of the state's 36 counties, with these results:
33 harm reduction and addiction recovery service providers expanded access to treatment services for indigent, uninsured individuals.
52 organizations hired peer support specialists -- a role that addiction medicine experts have long heralded as essential to one's recovery journey.
32 service providers added recovery, supportive and transitional housing services.
30 organizations increased harm reduction services, which include life-saving interventions like overdose prevention; access to naloxone, methadone and buprenorphine; as well as drug education and outreach.
"We were about to have to close our doors in Wasco County, which would have been devastating to the people that depend on us for support there, but thanks to Measure 110 passing, we were not only able to get the funding we needed to stay open, but also to expand the services and spectrum of care we were able to provide our clients," said Monta Knudson, Executive Director of Bridges to Change, a nonprofit that offers peer recovery support, housing and treatment services in the state.
"Addiction has touched us all somehow, some more personally and heartbreakingly than others," said Tera Hurst, Executive Director of the Health Justice Recovery Alliance. "Too many of us have lost loved ones to addiction, or struggled with it ourselves. COVID-19 has made things much worse, decreasing access to care during a time when Oregonians need these services more than ever before. That's why we celebrate the great strides made when it comes to addressing Oregon's addiction crisis, while recognizing that there's still much work to be done. Our immediate focus is to ensure every Oregonian knows these critical harm reduction and recovery services are being invested in and expanded so that they will be available to anyone who wants and needs them, and that they can feel comfortable and safe accessing them."
But while the huge expansion of treatment, harm reduction, and related social services is undeniably a good thing, drug decriminalization is ultimately about getting people out of the criminal justice system by not getting them sucked into it in the first place. It's looking like Measure 110 is achieving that goal.
According to the Oregon Criminal Justice Commission, there were roughly 9,000 drug arrests a year prior to passage of Measure 110, and while it is too early to have precise numbers, thousands of Oregonians who would have been arrested for drug possession this year have instead faced only their choice of a $100 fine or a health assessment. It won't be 9,000 fewer drug arrests, though, because some felony drug possession arrests (possession of more than the specified personal use amounts) have been downgraded to still arrestable misdemeanors. Still, it will be thousands fewer people subjected to the tender mercies of the criminal justice system and all the negative consequences that brings.
"A year ago, Oregonians voted yes on Measure 110 to remove criminal penalties for possession of drugs and expand access to health services. Now, because of this measure, there are thousands of people in Oregon that will never have to experience the devastating life-long barriers of having a drug arrest on their record, which disproportionately and unjustly affected Black and Indigenous people due to targeted policing," said DPA Executive Director Kassandra Frederique. "Because of this measure, there is more than $300 million in funding that did not exist before being funneled into community organizations to provide adequate and culturally competent care that people desperately need. And while the devastation of 50 years of cruel and counterproductive policies can't be erased overnight, by all metrics we hoped to achieve, and what voters asked for, we are going down the right path."
A number of states -- including Washington, Massachusetts, Vermont, Maine, New York, Rhode Island, Maryland and Kansas -- the District of Columbia, and even the United States Congress have introduced bills or launched campaigns to similarly remove criminal penalties for drug possession and increase access to health services since the passage of Measure 110. These initial results should provide plenty of ammunition for advancing those campaigns.